Volcano eruption raises threat level in southwestern Japan (PHOTOS, VIDEOS)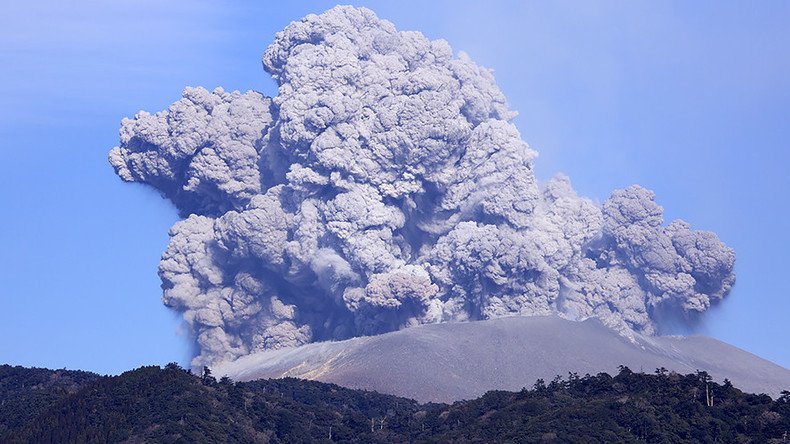 Japan's Meteorological Agency has raised the alert level for the Kyushu region to three on a five-grade scale, after a volcano on Mount Shinmoe in the Kirishima mountain range erupted for the first time in six years early Wednesday morning.
No injuries or damage have been reported so far, according to local police, following the 5:34am eruption at Shinmoe which sent plumes of smoke some 300 meters into the air and covered the town of Takaharusent in ash.
The volcano, which continues to show signs of increased activity, prompted Japan's Meteorological Agency to raise the alert level to three, advising people to stay away from the active crater. The highest level 5 would require people to vacate the area.
The eruption continued after the initial blast, with the amount of plume steadily increasing. In addition, volcanic tremors are also continuing with the amplitude gradually increasing, the agency said. It warned people to watch out for "large burning stones and pyroclastic flow" within a two-kilometer range from the crater.
READ MORE: Japanese volcano dramatically erupts, spewing ash on surrounding countryside (VIDEO)
The last major eruption of the volcano took place on September 7, 2011.
You can share this story on social media: