Japanese volcano dramatically erupts, spewing ash on surrounding countryside (VIDEO)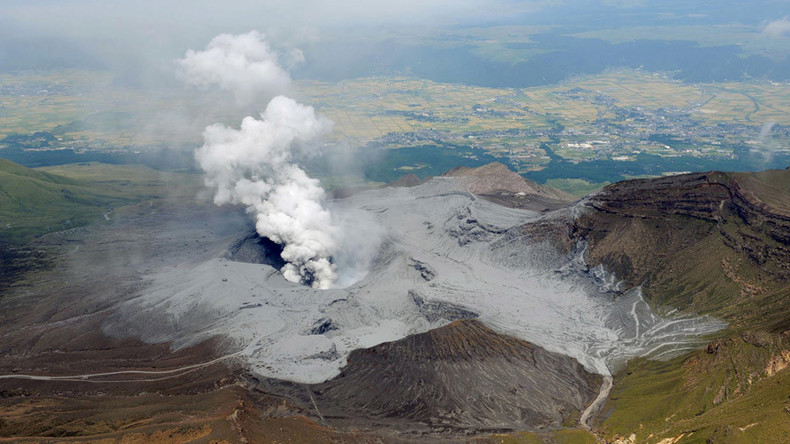 People on the foothills of Mount Aso in Japan are cleaning up after a volcanic eruption rained tons of ash down on their homes and streets.
In the aftermath of the eruption, the Japanese Meteorological Agency warned that a second one could follow. No one has reportedly been injured however the volcanic alert has been raised to Level 3, which cautions against approaching the volcano.
Footage showed flames bursting from several sources on the mountaintop as the volcano belched thick ash into the sky.
"The possibility is slim that a larger eruption will occur, but an eruption of the same scale could take place," director of the agency's Volcanological Division, Makoto Saito, told a news conference, The Mainichi has reported.
According to the agency, the blast occurred at a crater on the mountain that hasn't erupted in 36 years. Satellite observations revealed that the smoke climbed over 10 kilometers into the air.
Prime Minister Shinzo Abe told The Japan Times on Saturday that the government will respond to the disaster. "We will proceed cautiously and do our best to make lives a top priority," he said.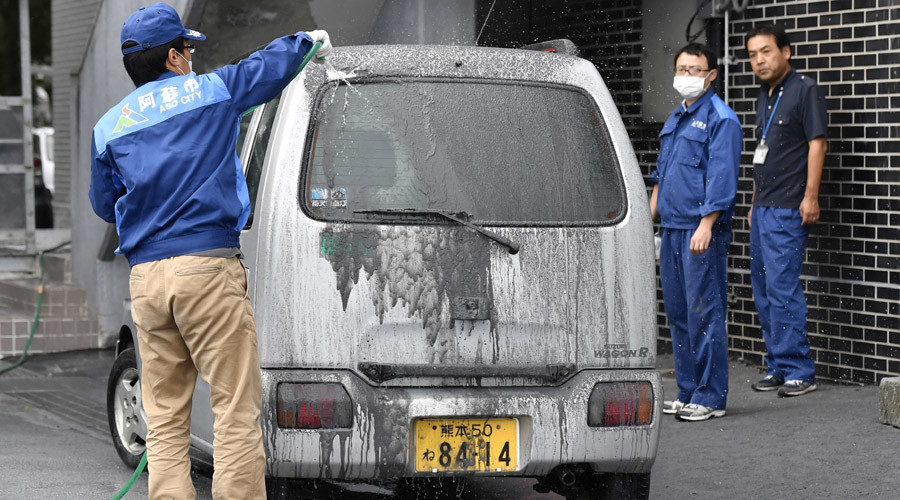 Locals have been cleaning up the huge volumes of ash which rained down on buildings, streets and cars.
Kyushu Electric Power Co said nearly 30,000 homes lost power in the aftermath of the eruption but it had no impact on Sendai nuclear plant, which is about 160 km (100 miles) south of the volcano.
Mount Aso is located on Japan's southernmost main island, Kyushu, and it is a popular hiking destination for tourists. It's the second largest mountain in Japan. It erupted as recently as September last year. On that occasion plumes of smoke were sent two kilometers (1.2 miles) into the air. It prompted the authorities to evacuate tourists but again no one was injured.
In September 2014 the country suffered its biggest volcanic disaster in nearly 90 years when Mount Ontake erupted, killing 63 people.