5 killed as 'blood-sucking vampire' scare lynchings prompt UN withdrawals in Malawi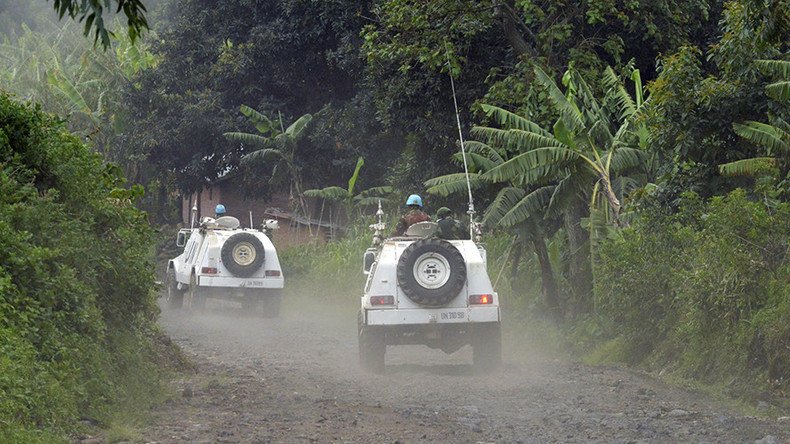 Vigilante mobs have begun summarily executing people suspected of being "blood-sucking" vampires, leading the UN to recall several staff members from both the Phalombe and Mulanje districts of Southern Malawi. Five people have been killed since mid-September.
"While His Excellency President Arthur Peter Mutharika was attending the 72nd United Nations General Assembly (UNGA) in New York recently, he received reports of very distressing and agonizing allegations of blood-sucking incidents in some parts of the country," a statement from the office of the President of Malawi read, as cited by The Malawi Voice.
"The President also received reports of very disturbing instances of mob justice carried on persons suspected to be connected to the alleged blood-sucking incidents."
Both belief in and a fear of witchcraft is still widespread in Malawi, which remains one of the world's poorest countries. Vigilante violence also gripped the country back in 2002 after a similar vampire scare.
"These districts have severely been affected by the ongoing stories of blood-sucking and possible existence of vampires," the UN Department on Safety and Security (UNDSS) said in a security report on the Phalombe and Mulanje districts as cited by Reuters.
"Some UN staff have relocated while others are still in the districts depending on locations of their operations," acting UN Resident Coordinator Florence Rolle told Reuters in an emailed statement.
"UNDSS is continuing to monitor the situation closely to ensure all affected UN staff are back in the field as soon as possible," Rolle added.
It is unclear how many UN staff had been relocated as a result of the violence thus far.
The report recommended a "temporary suspension of UN activities in the area until the situation is normalized," adding that the rumors allegedly began in neighboring Mozambique.
Meanwhile, the AFP previously reported a total of six fatalities in "vampire"-related violence in Marawi since mid-September.
Two people were beaten to death by a violent mob who "suspected the two (victims) of being blood suckers," said police spokesperson James Kadadzera, as cited by AFP.
"There is no evidence of blood-sucking and nobody has come to police to complain."
You can share this story on social media: