Multiple explosions at Mexican volcano put citizens on alert (VIDEOS)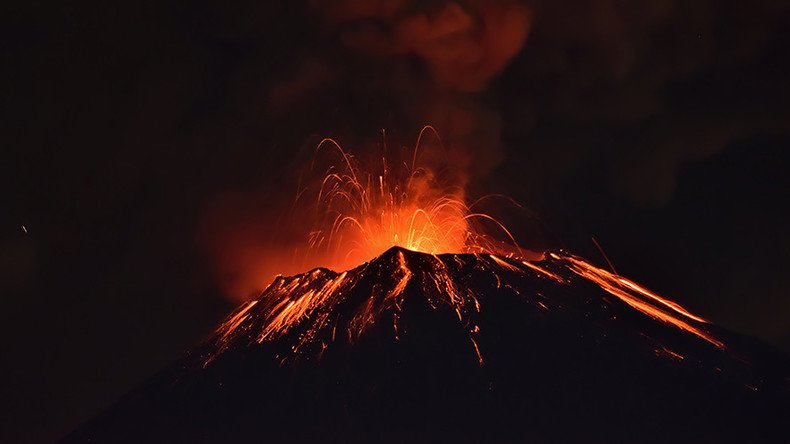 Mexico City is still recovering from the 7.1 magnitude earthquake that killed over 200 people and devastated the capital, but many fear the increase in seismic activity may trigger the nearby volcano Popocatépetl.
A series of explosions and minor eruptions took place this week, putting citizens of the neighboring city of Puebla on alert as ash rained down over the city, with the seismic activity causing river waters to rise for a period.
READ MORE: Over 200 dead as powerful 7.1 earthquake destroys buildings in central Mexico
CENAPRED, the official disaster monitoring agency in Mexico, reports that between October 5 and 6, a total of four major explosions were registered at the volcano.
The agency also recorded a minor earthquake of 3.0 magnitude on October 5.
Luis Felipe Puente, the head of Mexico's Civil Protection Agency, tweeted that one of the explosions at the volcano launched lava and ash 2 kilometers (1.2 miles) into the air.
CENAPRED also warned the public not to enter the 12km exclusion zone around the volcano citing "ballistic volcanic debris."
READ MORE: This is why Mexico keeps getting hit by earthquakes (MAP, PHOTOS)
The agency has imposed a 'Phase 2 Yellow warning' around the volcano indicating mild to intermediate strength explosive activity at the volcano for the foreseeable future which will, in turn, create a blanket of ash around nearby population centers, reports El Chilango.
You can share this story on social media: