Greek ruling to extradite Russian Bitcoin expert to US violates int'l law – Moscow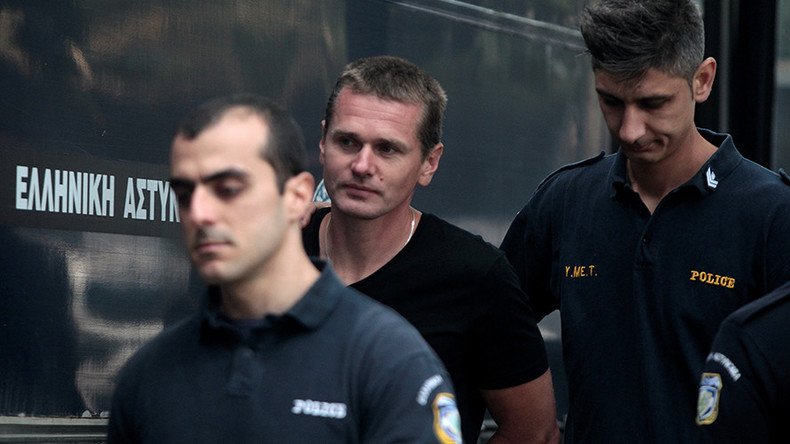 A Greek court ruling to extradite Russian entrepreneur Aleksandr Vinnik to the US over allegations of Bitcoin fraud violates international law, Russia's Foreign Ministry said, expressing the hope that the decision will be overturned by a higher court.
The ministry expressed "regret" over Wednesday's ruling by a Thessaloniki court to approve a request by American authorities to extradite Vinnik to the US.
The US claims the Russian national had funneled at least $4 billion in Bitcoin through various cryptocurrency trading platforms as part of a money laundering scheme.
"We consider the verdict unjust and violating the basics of international law," the Foreign Ministry said in a statement.
The ministry pointed out that Russia's Prosecutor General's Office had also appealed to the Greek authorities on the extradition of Vinnik, who was arrested during a family holiday in July after a US request.
"According to generally accepted legal norms, the Russian request takes precedence [over another country's] as Vinnik is a citizen of the Russian Federation," the Foreign Ministry said.
Vinnik is fighting extradition to the US in court and maintains that he was innocent of the crimes linked to him by the Americans.
However, the entrepreneur doesn't object to being handed over to Russia, where he is suspected of stealing 600,000 rubles ($10,500) from an unidentified entity "using... deception and the internet."
"We proceed from the fact that the court ruling isn't final" and that it could be reversed during an appeal hearing at the Greek Supreme Court, the Russian ministry said.
Moscow expressed the hope that "the competent Greek authorities will take into consideration the request of Russian Prosecutor General's Office and the arguments of the Russian side, and will be acting in strict compliance with international legal norms."
READ MORE: Greek court backs extradition of alleged Russian 'bitcoin mastermind' to US
Vinnik's lawyer, Ilias Spirliadis, told Interfax that the Greek court will consider the Russian claim to extradite his client on October 11.
According to the attorney, the US is pursuing Vinnik not because of his alleged crimes, but due to his extensive knowledge of cryptocurrency technologies.
"Yes, Aleksandr is the leading specialist in blockchain. Many want to have control over the new technology and the US, is of course, among them," he said, adding that blockchain "can't be hacked in principle" and is "impossible to steal."
"It's a revolutionary technology, which records everything – every transaction, which then becomes visible to everybody," he said.
READ MORE: 'US wanted him for his intellect' – wife of Russian arrested for alleged Bitcoin fraud to RT
Blockchain – which creates a growing list of records, protected by cryptography – is currently used in Bitcoin sales, but Spirliadis predicted that it may also change how the whole international financial and banking system works.
You can share this story on social media: