Nobody is safe from US if Greece extradites Russia's 'Bitcoin mastermind' – lawyer to RT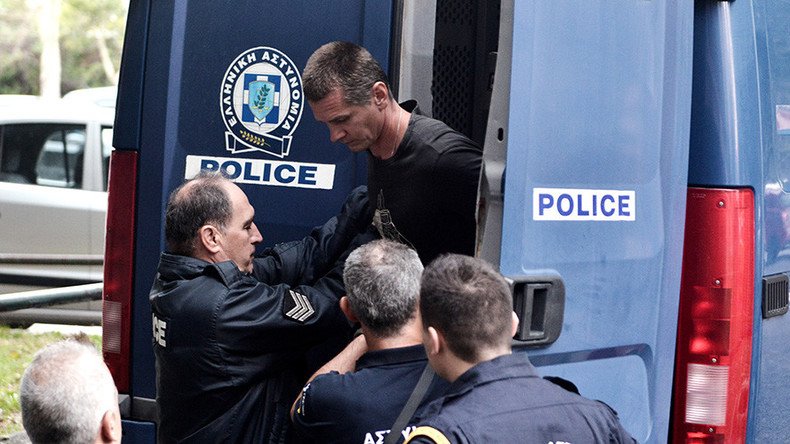 No person on Earth will be safe from US persecution if Greece agrees to American demands to extradite Russian entrepreneur Aleksandr Vinnik over unsubstantiated accusations of Bitcoin fraud, Timofey Musatov, Vinnik's lawyer, told RT.
Earlier Wednesday, a court in Thessaloniki, Greece, approved a request by American authorities to extradite Vinnik, whom the US suspects of money laundering via BTC-e and other Bitcoin trading platforms.
"The decision by the court was quite predictable – to extradite Aleksandr Vinnik to the US. The judge came up with a ruling, already knowing that it was not subject to actual execution. Therefore, [the decision] may be a called a political one," Musatov said.
Vinnik's defense team filed an appeal right after the extradition ruling was announced by the judge, with "an innocent man being held in handcuffs" as the procedure of submitting papers to the court registry was carried out, he said.
The Thessaloniki court hearing on the extradition of Vinnik to the US is scheduled for October 11, Musatov said.
According to the attorney, there are a number of viable reasons preventing Greece from fulfilling the American demands.
"Firstly, no evidence has been brought [by the US] to back up the charges – everything that's stated there is of a hypothetical nature. Secondly, this crime is technically impossible at all. Thirdly, it's impossible to link Aleksandr Vinnik to the incriminated crimes," he explained to RT.
Musatov described the US push to extradite his client as not just "a political measure, but a military operation."
READ MORE: 'He used his real name online': Bitcoin security expert on $4bn laundering scheme suspect
"In fact, they [the US] took our citizen hostage, which is a precedent case for Europe. Such cases never happened before," he said.
"If the decision of the American side is eventually satisfied (and Vinnik is extradited) then any citizen in the world could be arrested at any second on false accusations, in which there are no facts, but only assumptions – that he could commit a crime," the lawyer explained.
He also dismissed American claims against European bitcoin exchange BTC-e, which has been accused of "working without a license."
"A non-American company, which isn't operating on US territory, is being accused for violating American legislation, which is also wrong," Musatov said, adding that "were talking about an official, legal business."
By going after Vinnik and BTC-e, the US is "restricting the freedom of doing business, violating the rights and freedoms of citizens, which are reflected in all the documents, on which European and American society is based: freedom of speech, freedom of conscience, freedom of private life, banking secrecy, freedom of entrepreneurship."
Vinnik, who is also wanted in Russia on fraud charges, was arrested during his vacation in Greece in July at the request of the American authorities.
The US claims the Russian national had funneled at least $4 billion in Bitcoin through various trading platforms as part of a money laundering scheme.
Vinnik ruled out voluntary extradition to the US, maintaining that he was innocent of the crimes linked to him by the US.
The entrepreneur doesn't object to being handed over to Russia, where he is suspected of stealing 600,000 rubles ($10,500) from an unidentified entity "using the means of deception and the internet."
You can share this story on social media: