5 arrested after explosives found in apartment building in 'chic' Paris neighborhood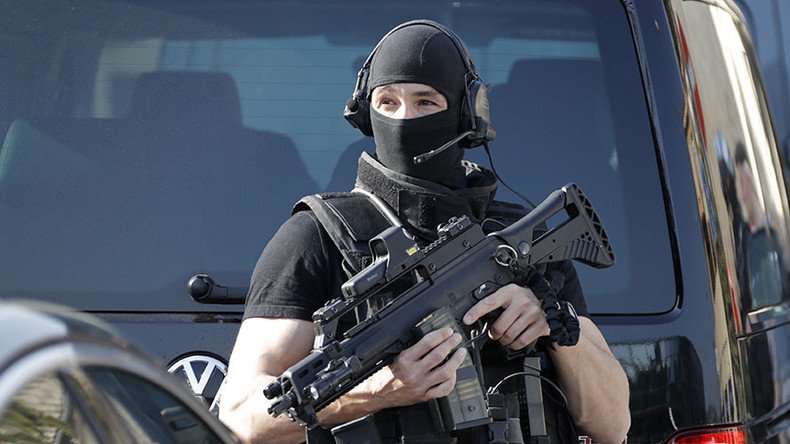 Five people have been arrested after what appeared to be a failed bombing attempt in an apartment building in Paris, after a neighbor tipped off police. One of the suspects was under government surveillance for radicalism, according to the interior minister.
The neighbor alerted law enforcement to suspicious activity early Saturday in the chic 16th arrondissement, according to police cited by AP.
An explosive device was found and deactivated, according to a judicial official.
Counter-terrorism prosecutors have opened an investigation.
One of the five suspects was under government surveillance for radicalism, Interior Minister Gerrard Collomb said.
When asked how someone under surveillance could carry out an attempted attack without being detected, Collomb said radicals usually have "friends, networks that can carry out the act." Those people don't show outward signs of radicalization, but are "ready to help"
Collomb said the incident proves the threat against France remains "extremely big."
"Blowing up a building in a chic neighborhood of Paris — is this not a sign that no one is safe? This doesn't happen just in suburbs in working class neighborhoods," he said.
He went on to stress the importance of a new counter-terrorism law which is expected to gain parliamentary approval later on Tuesday.
"We are still in a state of war, even if the Islamic State (IS, formerly ISIS/ISIL) group has seen military defeats," Collomb said.
However, critics of the proposed law say it infringes on individual liberties and puts France in a permanent state of emergency.
Discovery of the explosives occurred on the same weekend that two women were stabbed to death by a man reportedly shouting "Allahu Akbar" in the French city of Marseille. Islamic State (IS, formerly ISIS/ISIL) claimed responsibility for the attack.
You can share this story on social media: