'I thought I was an atheist, until…': Engine on Russian flight bursts into flames (VIDEO)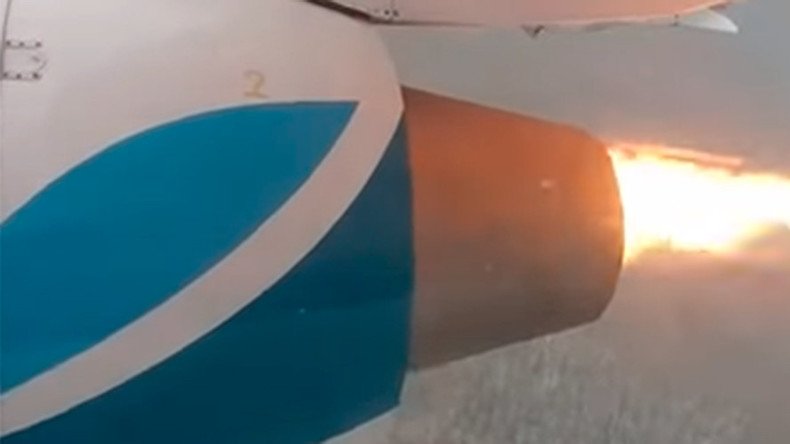 A Russian An-148 passenger plane was forced into an emergency landing after one of its engines began blowing out a trail of fire which was captured on video by one of the passengers.
"The crew took all necessary actions demanded by the situation, and made a successful landing at the airport of departure," said a statement from flight operator, Angara.
The plane took off Saturday from the airport in Talakan, a hub serving an oil field in the Russian Far East and was destined for the Siberian city of Irkutsk.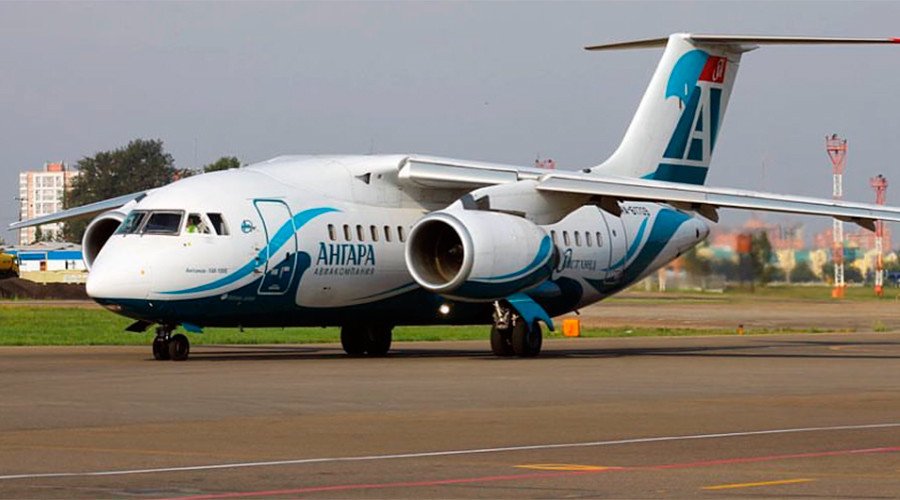 Passengers aboard were told there was an "emergency situation," and as the passengers looked out their windows it became obvious what it was, though the video suggests there was mostly consternation and no panic or screaming among the passengers.
"I thought I was an atheist, and then I just started praying," one passenger told the Siberian Times.
After returning to the airport, all boarded a replacement plane. The affected aircraft was taken for servicing and an investigation is underway.
READ MORE: Air France plane makes emergency landing after engine blows out over the Atlantic (VIDEO, PHOTOS)
Instances of engines suddenly bursting into flames while mid-flight are commonly caused by a compressor stall – a disturbance in the air flow through the engine which could be caused by mechanical failure or birdstrike.
Developed in Ukraine after the collapse of the Soviet Union, there are currently 50 An-148 planes operating in post-Soviet airspace and North Korea. The last time an An-148 was reported making an emergency landing was on September 10 after internal equipment showed engine failure. It has never crashed though.
You can share this story on social media: