Air France plane makes emergency landing after engine blows out over the Atlantic (VIDEO, PHOTOS)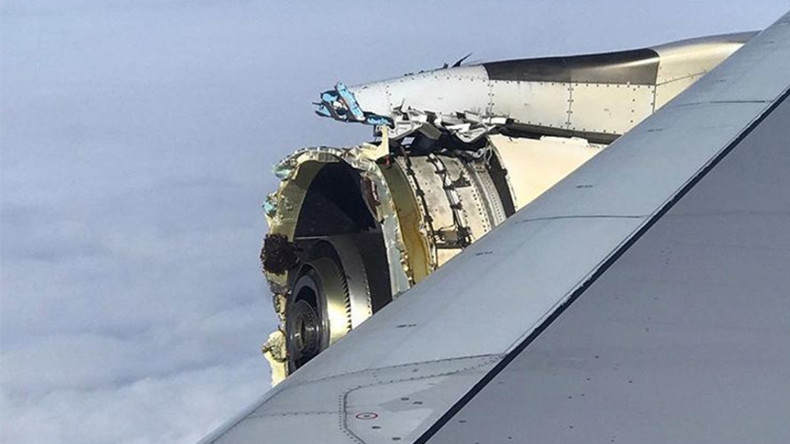 An Air France Airbus bound for Los Angeles was forced into an emergency landing in Canada after one of its engine blew out over the Atlantic.
The Airbus A380 departed from Paris and landed in Goose Bay at about 1:40pm local time. Part of the engine cowling was missing and debris scattered all over the runway, CBC reports.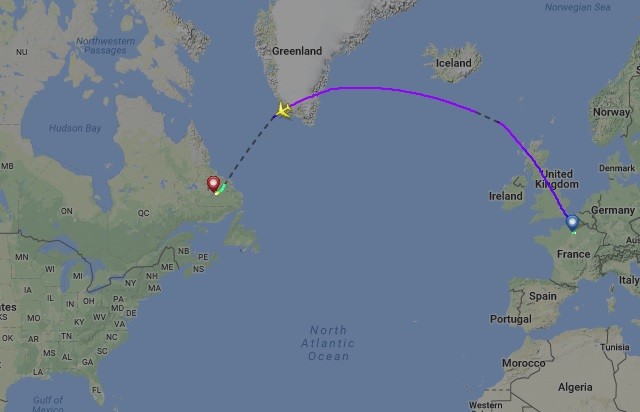 Air France confirmed the issue in a tweet. "Technical issue identified, #AF66 diverting per precaution to Goose Bay YYR for technical checks." it said. "AF66 landed safely. Customers taken care by Air France and rerouting solutions on going."
"One of our engines is slightly blown apart," passenger Daniel McNeely tweeted. "Just glad to be on the ground."
Video taken from inside the plane when it was still in the air and subsequently shared social media shows the obviously damaged engine.
The airline later said an engine had suffered "serious damage."
"Air France confirms that the crew of flight AF 066 operated by A380 from Paris-CDG to Los Angeles decided to divert to Goose Bay airport (Canada) following serious damage to one of its four engines," it said in a statement, Reuters reports.