'There was no independence referendum in Catalonia today' – Spain PM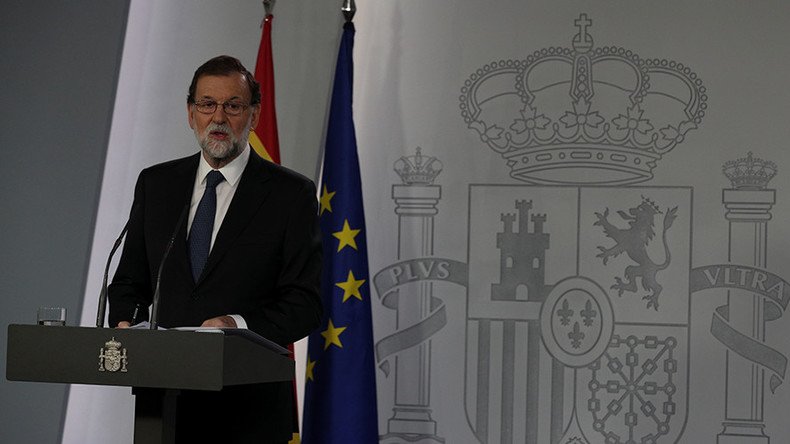 After polling stations closed in Sunday's controversial Catalonia independence referendum, Spain's Prime Minister announced that "no referendum" took place in the country.
"No referendum has been held in Catalonia today," PM Mariano Rajoy declared at a news conference Sunday evening.
Claiming that the majority of people in Catalonia did not want to participate in the independence poll, the prime minister said those citizens had obeyed the law.
He also defended the actions of Spanish law enforcement officers, saying police "performed their duty" in Catalonia.
Catalan authorities earlier announced that more than 890 people were injured in the police crackdown on voters in the poll deemed illegal by Madrid.
Rajoy said the voting has damaged the "coexistence" of people in the country and has "only served to sow division."
In Barcelona, Rajoy's speech was broadcast on a big screen in one of the city squares, with people reacting with apparent anger to the PM's statements.
Earlier in the day, Barcelona's mayor Ada Colau called on the Spanish PM to resign.
Speaking on local TV, she accused Rajoy of being a "coward," adding that the prime minister had "crossed all the red lines with the police actions against normal people, old people, families who were defending their fundamental rights."
You can share this story on social media: