Vatican diplomat accused of uploading child porn from Canadian church on Christmas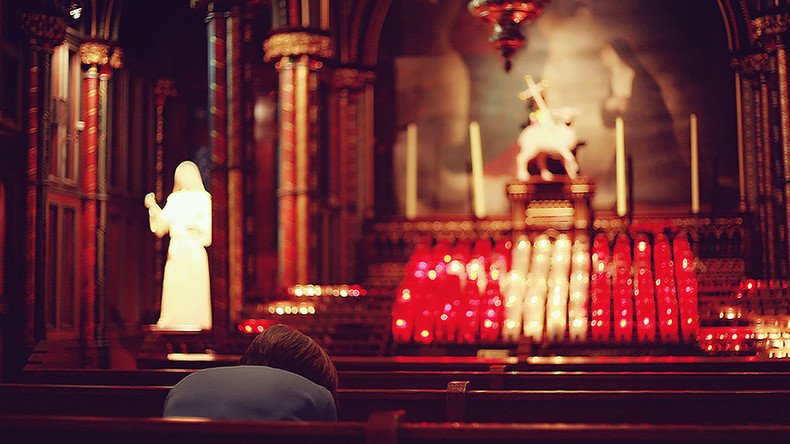 Canadian police have issued an arrest warrant for a high-ranking Vatican diplomat suspected of uploading child pornography from a church in Ontario last Christmas holidays.
According to police in Windsor, Ontario, Carlo Capella,50, allegedly uploaded the child porn to a social networking site while visiting a place of worship last December.
"In February of 2017, the Windsor Police Service Internet Child Exploitation Unit received information that originated from the Royal Canadian Mounted Police National Child Exploitation Coordination Center indicating that a suspect in the city of Windsor had allegedly uploaded child pornography using a social networking website," police explained.
Capella is wanted on charges of accessing, possessing and distributing child pornography police said. The offenses occurred between December 24 and December 27.
CBC reports the pornography is not believed to involve children from the area.
Capella is a Vatican diplomat in Washington and was recently recalled after the US State Department said there were "possible violation of laws relating to child pornography images" by one of its diplomats in Washington. While the State Department didn't identify Capella, the Italian news agency ANSA did, which was later confirmed by other media outlets.
Capella has diplomatic immunity, meaning he can't be prosecuted in the US. The Vatican refused a request to strip Capella of his immunity, and said it was investigating the case. It yet unclear if the Vatican is investigating the Windsor case, or if this is a separate incident regarding child pornography.
The Diocese of London confirmed it helped authorities in an investigation of "possible violations of child pornography laws by using a computer address at a local church." spokesman Nelson Couto said in a statement, the Windsor Star reports. "No further comments can or will be made, as the Windsor Police Service has asked the Diocese of London not to discuss the investigation."
READ MORE: Pope's clemency for pedophile priests under scrutiny following latest scandal
Capella was born in Italy became a priest in 1993 before entering the Vatican in 2004. He was posted to India and Hong Kong.
The Catholic Church has been mired in sexual abuse scandals spanning generations across the world.
READ MORE: Over 4,000 children alleged victims of Catholic Church sex abuse in Australia since 1980 – probe
Pope Francis has said he would employ a zero tolerance policy over abuse within the church, but has been accused of moving too slowly on the issue. A 2013 law signed by the pontiff on crimes related to child pornography says crimes, "even if committed abroad," carries a prison sentence of up to 12 years.
You can share this story on social media: