Over 4,000 children alleged victims of Catholic Church sex abuse in Australia since 1980 – probe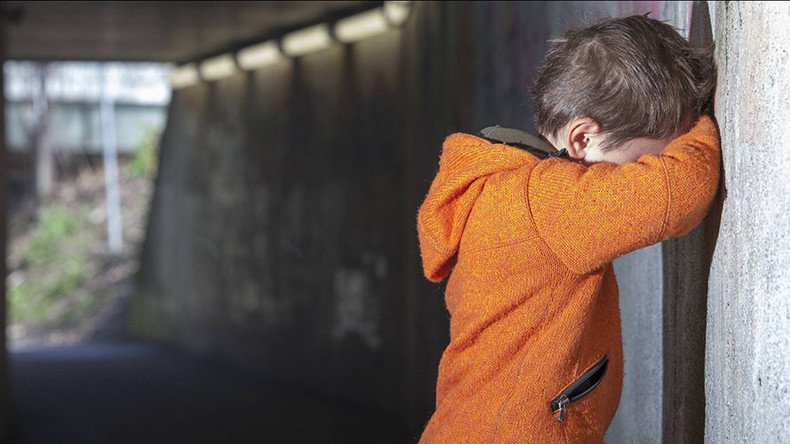 More than 4,000 children, mostly boys, were allegedly sexually abused by Catholic priests in Australia over decades, an investigation says, adding that since the 1950s some 7 percent of priests in the country were alleged perpetrators.
The report was released on Monday by the Australian Royal Commission into Institutional Responses to Child Sexual Abuse.
The commission will resume its public hearing into the current policies of the Catholic Church on Tuesday.
The investigation analyzed all types of claims of sexual abuse, including against former priests, "religious brothers or sisters, or any other person employed in or appointed to a voluntary position by a Catholic Church authority."
"Between January 1980 and February 2015, 4,444 people alleged incidents of child sexual abuse made to 93 Catholic Church authorities. These claims related to over 1,000 separate institutions," the report says.
The commission was established back in 2013 to investigate instances and allegations of child sexual abuse in Australia.
The majority of victims were male (78 percent) and 22 percent were female, according to the report.
The average age of the claimants at the time of the alleged abuse was 10 and a half for girls and 11.6 years old for boys. The average time between the actual abuse and the claim was some 33 years, it was reported.
The commission managed to identify 1,880 alleged perpetrators, who included 597 (32 percent) 'religious brothers,' 572 (30 percent) priests, 543 (29 percent) lay people and 96 (5 percent) 'religious sisters.' At least 90 percent of the alleged perpetrators were male, the report says.
The Royal Commission said that it "has made 309 referrals to police in all states and the Australian Capital Territory in relation to allegations of child sexual abuse involving Catholic Church institutions."
"As a result of those referrals there have been 27 prosecutions. Seventy-five matters are currently being investigated. The victim or the accused has died in 37 cases and 66 matters are pending."
The commission said it also surveyed 75 Catholic Church authorities with priest members, including archdioceses, dioceses and religious orders, "about the number of their members who ministered in Australia between 1 January 1950 and 31 December 2010."
"[Between 1950 and 2010] 7.9 percent of diocesan priests were alleged perpetrators and 5.7 percent of religious priests were alleged perpetrators. Overall, 7 percent of priests were alleged perpetrators," the report states.
The recent data shows "a massive failure" by the Catholic Church to protect children, Francis Sullivan, CEO of the Truth Justice and Healing Council, which is coordinating the Catholic Church's response to the inquiry, said.
"These numbers are shocking, they are tragic and they are indefensible," Sullivan told the commission. "As Catholics, we hang our heads in shame."
Sexual abuse scandals have long dogged the Catholic Church. In 2014, the Vatican said 3,420 credible accusations of sexual abuse committed by priests had been referred to it over the past 10 years, and that 824 clerics had been defrocked.
In January Pope Francis called for "zero tolerance" towards sex crimes against children and condemned it as "a sin that shames" both the perpetrators of such offenses among the clergy as well as those who cover up such atrocities.
You can share this story on social media: