Interpol approves Palestinian membership despite Israeli objections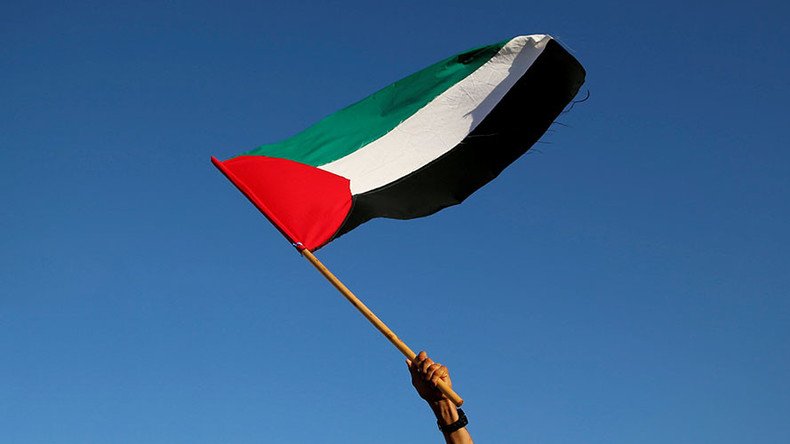 Interpol has agreed to Palestine being a member. The move was backed by the majority of its members at their general assembly in Beijing despite strong objections from Israel.
According to Interpol's website, Palestinian inclusion was "approved by a more than two-thirds majority vote."
Seventy-five nations voted in favor of Palestine joining in organization, with 24 voting against and 34 abstaining in the Chinese capital, Haaretz reported.
With Solomon Islands also accepted, the number of Interpol member states now stands at 192 the organization said.
Shortly before the vote in Beijing, the Israeli foreign ministry acknowledged that it had failed in its efforts to delay Palestinian acceptance for another year, Reuters reported.
Tel Aviv said Palestine was ineligible to join Interpol due to it not being an actual state.
In 2012, the UN General Assembly upgraded the Palestinian Authority's observer status to that of a "non-member state," allowing the Palestinians to apply for membership of international bodies.
Israeli Prime Minister, Benjamin Netanyahu, earlier argued that applying to become an Interpol member was in violation of existing agreements between Palestine and Israel.
Israel's Environmental Protection Minister, Ze'ev Elkin, slammed the Palestinian bid to join Interpol as a "diplomatic war" against Israel.
He called on colleagues in the government to "immediately cancel all of the goodwill gestures we have made towards that Palestinian Authority and to freeze all the special permits PA (Palestinian Authority) leaders use.
Former Israeli foreign minister Tzipi Livni, who is now an opposition lawmaker, said the Interpol vote was "a bad decision – bad for Israel and bad for the war on terror."
She blamed the Israeli government for allowing the Palestinian membership to happen, saying that "when Israel abandons the diplomatic field, the Palestinians step up and take it, and, sadly, they also manage to win in ways that harm Israel."
Meanwhile Palestinian Foreign Minister, Riyad al-Maliki hailed the Interpol vote in a statement, saying that "this victory was made possible because of the principled position of the majority of Interpol members."
"On this joyous occasion, the State of Palestine reiterates its commitment to upholding its obligations and contributing to fighting crime and furthering the rule of law," al-Maliki added.
You can share this story on social media: