Judge overturns rape conviction of Indian filmmaker, says 'feeble no' can mean 'yes'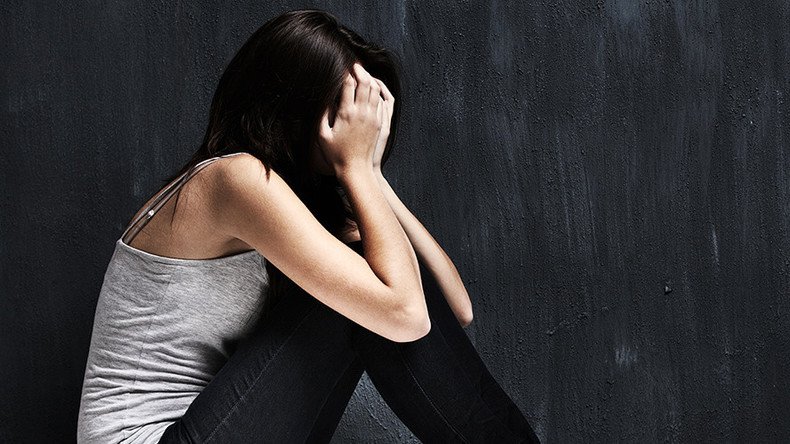 An Indian court has overturned a conviction for a film director accused of raping an American student, ruling that a "feeble no" can actually mean "yes" when it comes to sexual consent.
The case centers on Mamood Farooqui, who was convicted last year of raping a Columbia University graduate student in New Delhi in March 2015.
The student said she arrived at the home of Farooqui, co-director of the 2010 Bollywood film Peepli Live, to accompany him and his wife to a wedding. However, when the student arrived at the house, Farooqui was alone and drunk, and began to make advances toward her.
The film director allegedly ignored the student when she repeatedly said "no" and restrained her arms when she tried to stop him from removing her clothes.
"You were supposed to be my friend," the student wrote him in an email after the event, as quoted by the Washington Post.
"Instead you manipulated me. You hurt me. I said no. I said no many times."
Farooqui was sentenced to seven years in prison for the crime.
However, that ruling was overturned on Monday, when Delhi High Court Justice Ashutosh Kumar ruled that it was likely that Farooqui had "no idea" that the student wasn't a willing participant in the act of oral sex, partly because she faked an orgasm – something the student has admitted to, saying she did so in order to end the encounter.
According to the judge, the student's feigning of an orgasm sent Farooqui a message that she consented to the sex, "even though wrongly and mistakenly."
"What [Farooqui] has been communicated is … that the [alleged victim] is OK with it and has participated in the act," the judge stated in the ruling.
The judge also said that a "feeble no" can actually mean "yes" when it comes to sex.
"Instances of woman behavior are not unknown that a feeble 'no' may mean a 'yes'. If the parties are strangers, the same theory may not be applied…. But same would not be the situation when parties are known to each other, are persons of letters and are intellectually/academically proficient, and if, in the past, there have been physical contacts. In such cases, it would be really difficult to decipher whether little or no resistance and a feeble 'no,' was actually a denial of consent."
The judge went on to determine that "under such circumstances, benefit of the doubt is necessarily given to the appellant."
The judge's decision was hailed by Farooqui's wife, Anusha Rizvi, who said that "all the family members and friends of Mahmood Farooqui are relieved," the Delhi Times reported.
However, the ruling has sparked outrage online, with many taking to Twitter to express their disgust.
"A feeble no. A weak no. A subdued no. A shaky no. A trembling no. A meek no. A nervous no. They all mean no," one person wrote.
A feeble no. A weak no. A subdued no. A shaky no. A trembling no. A meek no. A nervous no.

They all mean no.

— Sanjay Sipahimalani (@SanSip) September 26, 2017
Another person called the ruling "scary," as it sets a new precedent for what is considered to be consent.
Scary the new definition of consent, a 'feeble no' is consent for rape!

— sunitha krishnan (@sunita_krishnan) September 26, 2017
In another comment online, a person gave an example of different scenarios in which a person might provide a "feeble no."
A feeble no is the quivering voice that is made to feel that it's her fault somehow.

— Ok gal Riri (@Rheadangs) September 26, 2017
A feeble no can be all this, but still not yes.

— Ok gal Riri (@Rheadangs) September 26, 2017
Farooqui's acquittal comes just days after three Indian law students were granted bail while appealing against a sexual assault conviction from March. The high court judge determined that the victim's behavior could be interpreted as a "misadventure stemming from a promiscuous attitude and a voyeuristic mind."
Rape is a frequent occurrence in India, with at least 34,651 reported cases in 2015, according to the National Crime Records Bureau. However, many rapes and sexual assaults go unreported.
READ MORE: North Indian states on lockdown amid rape trial of 'god-man' guru (PHOTOS)
Mass outrage occurred in the country in 2012, after a 23-year-old girl was gang-raped on a moving bus and later died in hospital. The attack led to street protests, prompting the government to toughen jail sentences for rapists.
Those found guilty of rape now receive a minimum of 20 years in prison, instead of the previous 10 years. The maximum sentence in India is life behind bars. However, critics argue that perpetrators are too often let off the hook, with judges instead placing blame on the victims.
You can share this story on social media: