ABM-piercing warhead bolts through night Russian skies atop Topol ICBM (VIDEO)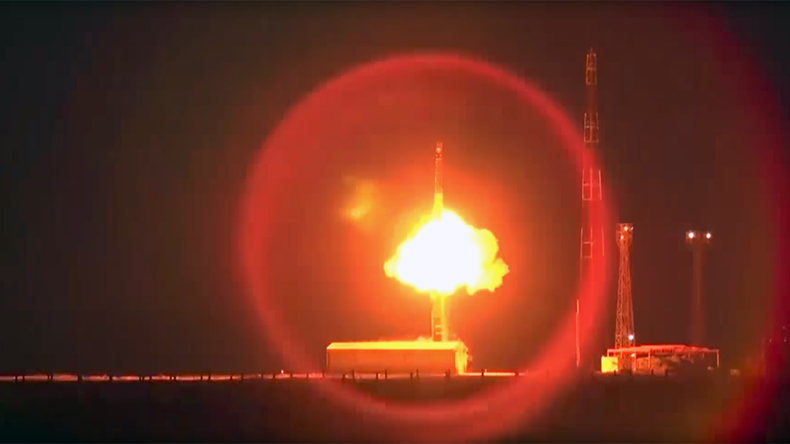 The Russian Defense Ministry has published footage of the test launch of a new advanced nuclear warhead, which was boosted off by an RS-12M Topol intercontinental ballistic missile.
The launch from the Kapustin Yar missile test range in the northwest of the Astrakhan Region was conducted on Tuesday evening, the ministry reported earlier. The experimental warhead was delivered to a site in Kazakhstan.
The missile, which is codenamed SS-25 Sickle by NATO, is an older version of the solid-propellant three-stage ICBM that has been in service since 1988. Russia is currently producing the more advanced RS-24 Yars for future deployments rather than either version of the Topol.
The warhead itself is still in development and is designed to better counter antiballistic missile weapons. The ministry didn't detail what countermeasures it tested during the launch.
You can share this story on social media: