Iran opens criminal case against Telegram messenger CEO Durov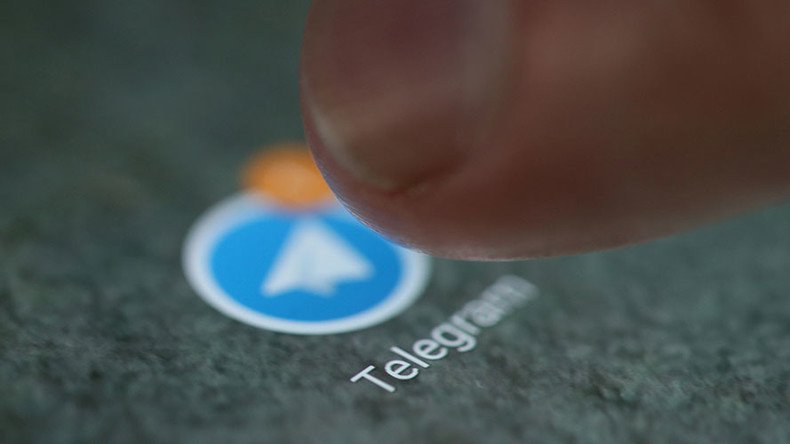 Telegram CEO Pavel Durov is facing criminal charges in Iran due to the encrypted messaging application's popularity with terrorists, child pornographers and other criminal elements, Tehran prosecutor Abbas Jafari Dolatabadi has said.
Telegram is "providing services to terrorist groups such as IS (Islamic State, formerly ISIS/ISIL), creating a suitable platform for the activities of other groups and promoting and facilitating the perpetration of child pornography, human trafficking and narcotics trafficking," Dolatabadi said as cited by BBC Persian.
The prosecutor didn't specify the charges against the Russian entrepreneur, only saying that the case has been referred to the international affairs division of Tehran Prosecutor's Office. According to Dolatabadi, "Western law" didn't apply to the Iranian case against Telegram.
Durov can only be tried by Iran in absentia as he lives outside of the Islamic Republic and is unlikely to come to Iran for the trial. The entrepreneur holds passports of Russia as well as Saint Kitts and Nevis, with his place of residence unknown to the public.
Durov was addressed on the Iranian charges on Twitter. He replied that he was "surprised" to hear the news.
I am surprised to hear that. We are actively blocking terrorist and pornographic content in Iran. I think the real reasons are different.

— Pavel Durov (@durov) 26 September 2017
"We are actively blocking terrorist and pornographic content in Iran," he wrote.
According to the entrepreneur, Telegram's moderators have been blocking around 1,000 channels, chats and bots with terrorist or pornographic content in Iran on a daily basis.
Just checked with our team of moderators: they are blocking over >1,000 channels/bots/chats with porn/terrorist content in Iran every day.

— Pavel Durov (@durov) 26 September 2017
"I think the real reasons are different," Durov suggested, allegedly referring to the row between the Iranian authorities and Telegram.
The encrypted app allows millions of users in Iran to bypass the country's ban on social media.
Telegram also has a feature, which lets users to set their messages to "self-destruct" after they were read by the addressee.
The app has been previously blamed for being used by the terrorists and other criminals for communication purposes.
Indonesia blocked the web versions of Telegram in July, arguing that "many channels in the service are propaganda of radicalism, terrorism, hatred, invitation or how to assemble bombs, how to attack."
Russia's Federal Security Service (FSB) also said Telegram was used by the terrorists behind the St Petersburg metro suicide attack which killed in 15 people in April.
READ MORE: Indonesia blocks access to Telegram over 'terrorist propaganda' concerns
In July, Iran's communications and information technology minister, Mohammad-Javad Azari Jahromi, said Telegram had installed a number of its servers in the country. Durov dismissed the claims, saying the company was only planning to use CDNs (content delivery networks) in Iran to speed up the data transfer.
READ MORE: Telegram will 'shortly' be registered in Russia, insists it won't share users' data
According to Iran's Supreme Council of Cyberspace, Telegram is the most popular messenger service in the country, with over 20 million users.
You can share this story on social media: