'Tyrannosaurus Rex of politics': Merkel seeking fourth term as German chancellor (VIDEO)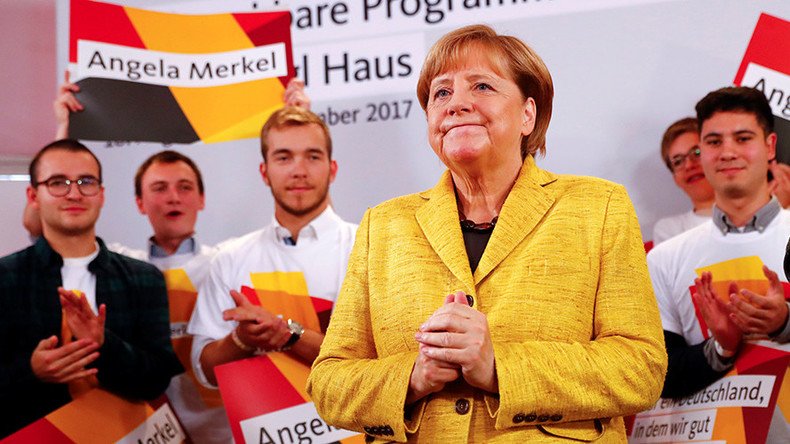 Germany is heading to the polls on Sunday in a federal election, with 'Mutti' ('mum') Angela Merkel aiming to win her fourth term as Chancellor. This would mean her overtaking the larger-than-life Helmut Kohl as modern Germany's longest-serving leader.
Having been the leader of Europe's largest economy since 2005, Merkel has seen it all – three US presidents, six Italian Prime Ministers and four French presidents, to name just a few.
She and her CDU (Christian Democratic Union) party have survived the Euro crisis, weathered the migrant crisis and continue to face the global threat of terrorism from Islamist extremists.
Merkel's hospitable decision to open the borders to refugees in 2015 has proved to be her most divisive move as chancellor, with critics saying it brought discontentment to Germany and allowed terrorists into the country.
READ MORE: 'Liar, liar': Merkel heckled by anti-refugee crowd at election rally (VIDEO, PHOTO)
But the 'Tyrannosaurus Rex of politics' managed to make a comeback even after her approval ratings had nose-dived.
Merkel's conservatives beat Martin Schulz's Social Democrats (SDP) in a state election in Germany's most populous region of North Rhine-Westphalia on May 7, giving the party a morale boost ahead of the September 24 vote.
With national elections just around the corner, the CDU party is comfortably ahead of the field.
You can share this story on social media: