China caps oil supplies to N. Korea, bans gas exports & textile imports in line with UN sanctions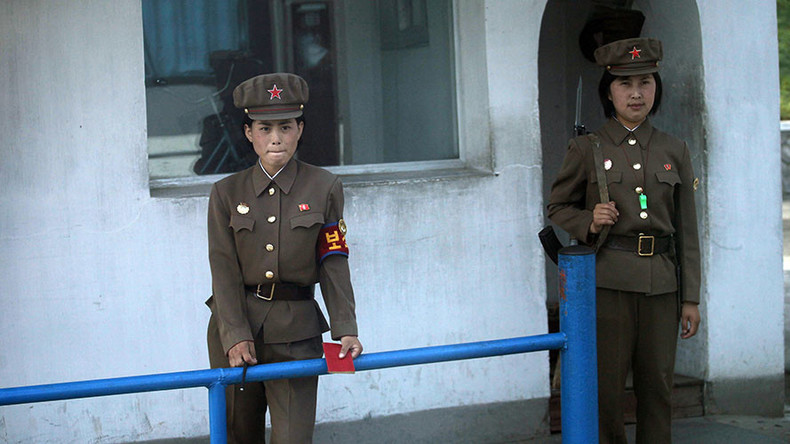 China is to limit the export of refined oil products and totally ban exports of liquefied natural gas and gas condensate to North Korea, as well as textile imports from that country, the Ministry of Commerce has announced.
China will limit refined oil exports to North Korea to 500,000 barrels for the period from next Sunday, October 1, to the end of the year, in compliance with the latest UN restrictive measures imposed on Pyongyang due to its sixth nuclear test earlier in September.
Read more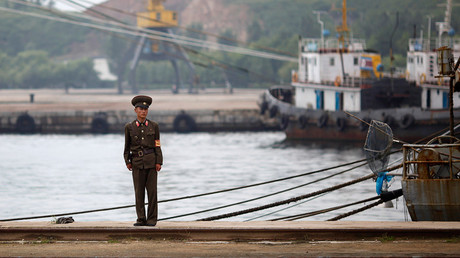 The UN resolution states that starting next year, exports of the refined oil products such as gasoline, diesel, heavy fuel oil, etc. will be capped at 2 million barrels annually.
While these figures include total supplies to the North from all over the world, Beijing is Pyongyang's main economic lifeline. China will suspend the exports as the total approaches the ceiling, the Chinese Ministry of Commerce said in a statement.
Starting Saturday, Beijing is also halting the exports of liquefied natural gas and gas condensate.
The importing of North Korean textiles has been banned altogether by Beijing in compliance with the UN Security Council (UNSC) resolution, and new shipments are now forbidden. Goods that have already been sent or reached Chinese customs should be released not later than December 10th.
In August, China implemented another UNSC resolution against North Korea, which targeted some key revenue sources of the communist state - coal, iron, and seafood exports among other goods, depriving it of $1 billion annual foreign revenue. Chinese Foreign Minister Wang Yi acknowledged that the UN resolution would affect the country's economic interests, but promised that China is prepared "to pay most of the price" for it.
READ MORE: N. Korea says the more sanctions imposed, the faster it will move towards completing nukes
Tensions have been mounting on the Korean Peninsula as Pyongyang continues its missile and nuclear tests and the US and its regional allies - South Korea and Japan – are holding drills in the area. The US and North Korean leaders Donald Trump and Kim Jong-un have been embroiled in a war of words, exchanging threats and insults. On Friday, Trump said that North Korean leader "is obviously a madman who doesn't mind starving or killing his people" and promised to "test" him. Kim had previously described the US president as a "mentally deranged dotard" in response to Trump's earlier, fiery speech at the UN.
China's ambassador to the US has called on Washington to stop making continuous threats over North Korea and "do more" to build bridges of understanding and negotiation instead.
In July, Beijing and Moscow proposed a 'double-freeze' plan, which would see North Korea suspend its missile launches and nuclear tests in exchange for a halt in joint US-South Korea military drills. That roadmap was rejected by Washington, with State Department stating that the US is "allowed" to conduct exercises with its ally and "that's just not going to change."