Only 3% of 2.2mn migrants who entered Europe since 2015 sent home – Pew Research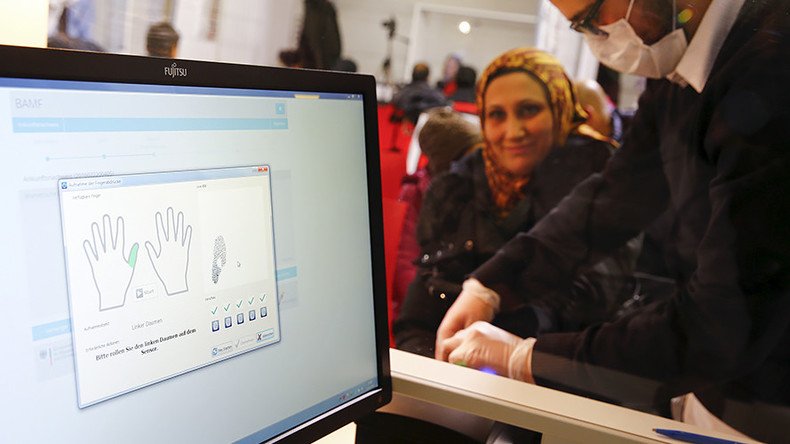 More than half of the immigrants who arrived in the EU, Norway and Switzerland in 2015 and 2016 still have no legal asylum status, and only 3 percent of the 2.2 million newcomers were returned to their homeland.
READ MORE: Migrants rush across Sicilian beach after dramatic boat landing (VIDEO)
Meanwhile, those rejected for asylum are likely to "disappear" rather than allow themselves to be deported, the paper indicates.
The most systematic study of the biggest migration wave in Europe since World War II has been conducted by the Pew Research Center on the basis of official Eurostat data, and shows that the continent still has not dealt with the migrant crisis.
Although the peak of media attention came in 2015, when 1.3 million asylum applications were filed, almost as many – 1.2 million – came in 2016, many from migrants who arrived the previous year, before moving to a different destination inside Europe in the hope of better chances of citizenship and a better livelihood. Germany was the most popular application country, taking 45 percent of all the asylum seekers on the continent.
Forty percent of all applicants have been approved, with the highest rate of acceptance among those who said they were fleeing from Syria, 80 percent of whom have no legal residence in Europe. On the other hand, only 2 percent of the 80,000 Albanians, whose homeland is not suffering from any recognized humanitarian crisis, have been designated as refugees.
But this does not mean they were forced to go home: 89 percent of all Albanian immigrants are still inside the EU, waiting for their initial application and appeal to go through, and only 9 percent have given up and decided to travel back across the border. Similarly, 77 percent of Kosovars, Afghans and Iranians are still being processed, with many banned from working officially and resident in temporary state-provided accommodation.
In total, 52 percent of all immigrants are still in the application phase.
READ MORE: 51 Iraqi migrants, incl 17 children, found crammed in Berlin-bound truck (PHOTOS)
Thus, only 8 percent of newcomers have been definitively told that they cannot stay in Europe. The location of majority of those – some 5 percent of the total migrant influx, or more than 100,000 people – is listed as "unknown," suggesting that they may have settled somewhere illegally, left Europe, or changed identity in another bid for residency within the EU.
Though varying backgrounds of the migrants makes direct comparisons difficult, the most welcoming European countries are the Netherlands (52 percent of applicants approved), Germany (50 percent) and Sweden (48 percent). The least likely to grant asylum is Hungary, which has given green light to just 1 percent of all asylum claims.
READ MORE: Hungary credits razor wire border fence for almost 100 percent drop in illegal migration
You can share this story on social media: