Migrants rush across Sicilian beach after dramatic boat landing (VIDEO)
Published time: 7 Sep, 2017 16:56
Edited time: 8 Sep, 2017 15:04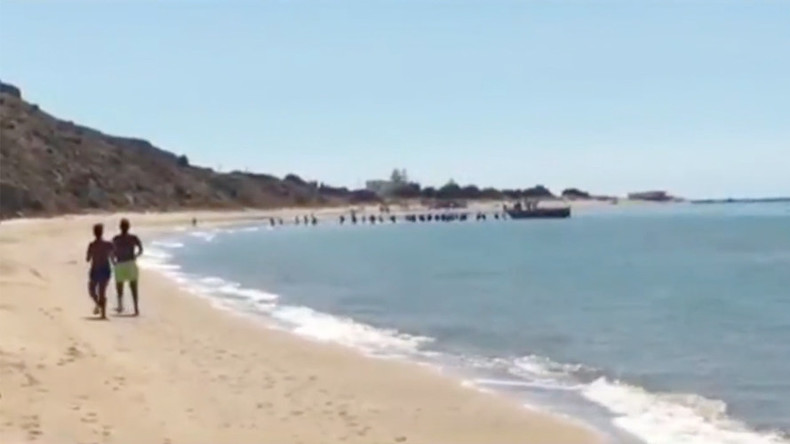 Police are searching for dozens of migrants who landed on a Sicilian beach via boat. The alarm was raised by sunbathers after the migrants rushed past them on the beach in Giallonardo.
Dozens of migrants were filmed disembarking the boat on Wednesday before rushing across the sand. Beachgoers can be seen running towards them. Discarded clothing, reportedly left by the migrants, is visible.
Police are searching the surrounding area for the group.
Officials on the neighboring island of Sardinia are calling on Rome to boost security measures after voicing concerns over an alleged increase in the number of migrant boats. Figures released by the government contradict this suggestion, reporting a fall in migrants from 6,554 in the first 10 days of August in 2016, compared to 1,572 in 2017.
Last month dramatic video captured the moment Spanish beachgoers witnessed an inflatable dingy full of migrants arrive at Los Alemanes beach in Cadiz.
READ MORE: Boat full of migrants shocks sunbathers on Spanish beach (VIDEO)