51 Iraqi migrants, incl 17 children, found crammed in Berlin-bound truck (PHOTOS)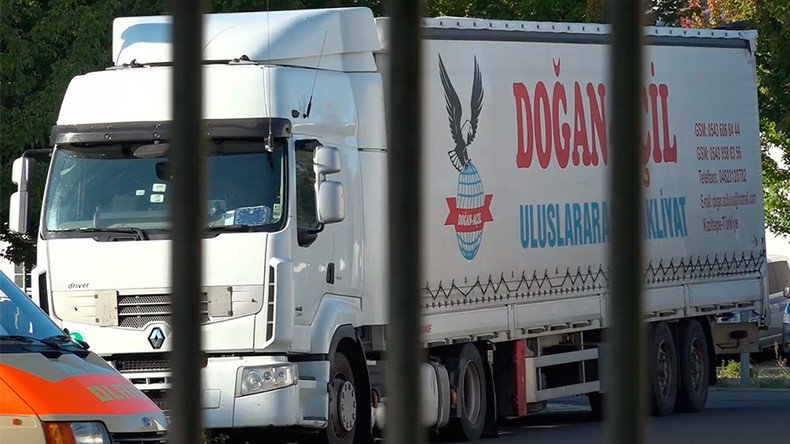 A group of 51 migrants, including 17 children, was found crammed in a truck going to Berlin, German police say. Exhausted migrants were taken in for questioning, while a Turkish driver was arrested for alleged human trafficking.
Early Saturday, police said they pulled over a truck with Turkish license plates on federal highway A12 near the town of Muellrose, not far from the Polish border, revealing "a shocking picture,"according to Der Spiegel. 20 men, 14 women, 10 boys and seven girls were squeezed inside the vehicle. According to the police report, these were several families of Iraqi origin.
Although no injuries have been reported, the migrants were hungry and thirsty, with one of them showing signs of dehydration. All of them have been examined and taken to a police station in Frankfurt (Oder) for questioning. One of them was apparently documented as a refugee in Romania. Police opened an investigation into suspected illegal border crossing. After completing the procedures, they will be taken to a reception center in Eisenhüttenstadt.
A 46-year-old Turkish national, who was driving the truck, has been taken into custody on suspicion of human trafficking.
READ MORE: 'Clear increase in stowaways': 12 African migrants caught sneaking into Germany underneath train
Desperate to reach their final destination in Europe, migrants and refugees often risk their lives, sneaking aboard vehicles and trains. In August, German police detected 12 men from Africa traveling underneath the cargo of a freight train from Italy.
You can share this story on social media: