US spies had info on India's nuclear missiles years before launch – NSA leaks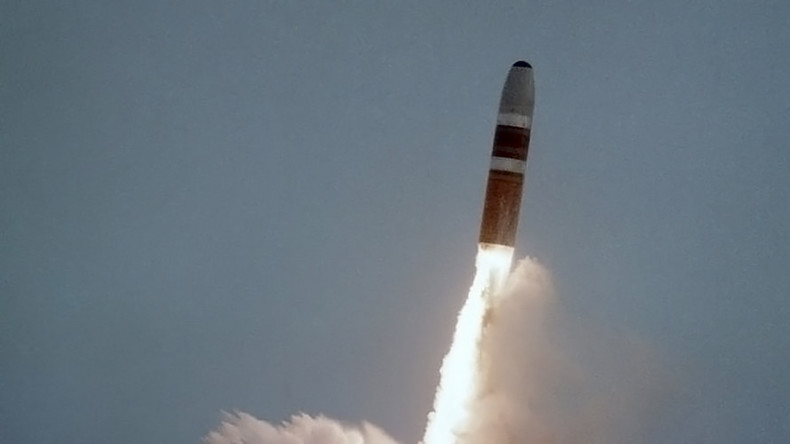 The NSA may have known about India's nuclear-capable Sagarika and Dhanush missiles as early as 2005, newly released documents from the trove obtained by whistleblower Edward Snowden reveal.
US spies also likely possessed "significant intelligence" about the bombs in service in India during that period.
Those revelations come from the batch of 294 articles published by The Intercept last week, and traced back to the from National Security Agency's Signal Intelligence Directorate internal newsletter, SIDtoday.
The papers were part of the trove of documents that was handed over to journalists by NSA whistleblower Edward Snowden in 2013, in one of the largest leaks ever of US intelligence data.
One of the freshly released documents, titled "New collection access yields 'spectacular' intel," has revealed US spying activities against India carried out by NSA sites abroad. It states that an NSA facility in Australia, codenamed RAINFALL, "had successfully geolocated signals of a suspected Indian nuclear weapons storage facility" in October 2004.
A Thailand-based "Foreign Satellite collection facility" codenamed LEMONWOOD then collaborated with NSA's Unidentified Signal and Protocol Analysis Branch at NSA in "isolating these signals" and confirming their relation to the Indian nuclear weaponry. Additional equipment was than deployed to LEMONWOOD to "expand the modest collection."
"Immediately after fielding this equipment, collection of this new network began to provide what is being called 'spectacular' activity," the document said.
READ MORE: CIA's secret spy tool helps agency steal data from NSA & FBI, WikiLeaks reveals
According to the Intercept, this activity eventually allowed the US to obtain data about the Sagarika and Dhanush nuclear-capable missiles, years before they were test-fired by the Indian military.
Sagarika, a submarine-launched ballistic missile, has been in development since the 1990s. It was first successfully tested in 2008. The missile can be launched from both ground launchers and from underwater, and can carry a payload of up to 500 kilograms for a distance of up to 700 kilometers.
READ MORE: Terrorism a lower threat 'even if 9/11 happened every year' – Snowden
Dhanush, a sea-launched short-range ballistic missile, can carry the same payload of 500 kilograms up to a distance of 250 kilometers. It was first successfully test-fired in 2016, more than a decade after the NSA obtained information about the project.
According to the SIDtoday article cited by the Intercept, the NSA had also obtained information "on India's possession of two different types of airdropped bombs."
The first one was described in the paper as a "very large Fuel Air Explosive," while the other one may have belonged to a "new generation of airdropped nuclear weapons."
You can share this story on social media: