Malaysian capital scraps annual beer festival amid complaints by Islamic party
An annual beer festival has been canceled by the authorities in the Malaysian capital of Kuala Lumpur for "sensitivity" reasons. The move also followed objections by an Islamic party which claimed that it could lead to a spike in crime, rape and illicit sex.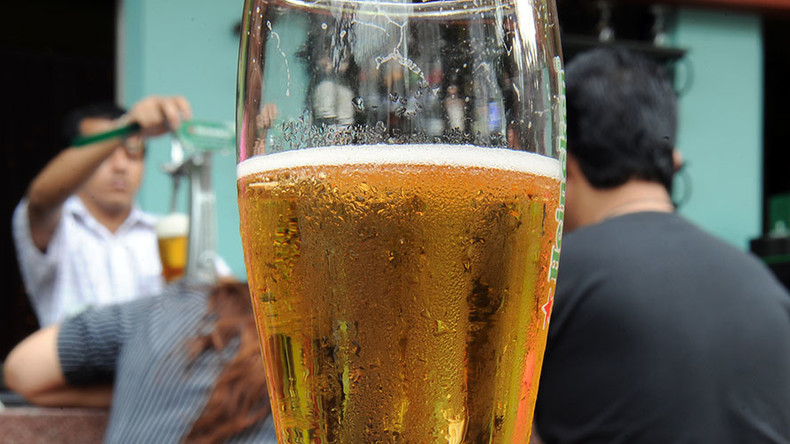 Kuala Lumpur City Hall released a short statement Monday, saying that it had rejected an application by the organizers of "Better Beer Festival 2017" to host the event.
"If the organizers continue with the event without [our] approval, action will be taken in accordance with existing laws," City Hall warned.
Mybeer (M) Sdn Bhd company, which has staged the beer festival in Kuala Lumpur for the last five years, expressed regret about the authorities' decision.
"At our meeting with officials of Kuala Lumpur City Hall, we were instructed to cancel our event, as there are issues with the licensing," the company said in a statement.
"We were further informed that the decision was made due to political sensitivity surrounding the event," the organizers added.
"Yes, it is a sensitive issue," Kuala Lumpur's mayor, Mohd Amin Nordin Abd Aziz, said about the beer festival, as cited by Malaysiakini website. However, the official refused to confirm or deny if the cancellation of the event was caused by religious worries.
The Pan-Malaysian Islamic Party (PAS), which is usually at the forefront of protests against concerts, festivals and other events perceived as un-Islamic, has hailed the move by the City Hall.
"Kuala Lumpur City Hall carried the aspirations of all Malaysians who reject the organization of any immoral festival that damages the people," Datuk Mohd Khairuddin Aman Razali, PAS spokesman, said in a statement.
"It is hoped this will be a reminder to anyone to wishes to make Malaysia a hub of immoral activities," he noted.
Earlier in September, PAS called for the cancellation of the event, which it claimed would result in a spike in crime, rape and illicit sex.
PAS, which is mainly supported by the conservative population of the rural Malaysian north, holds 14 out of the 222 seats in the country's House of Representatives.
The leader of the Pan-Malaysian Islamic Party, Ahmad Yakob, currently heads the government in the Malaysian state of Kelantan, which is home to over 1.7 million people.
The "Better Beer Festival 2017" was scheduled to take place on October 6 and 7, and regularly attracts an estimated 6,000 visitors, according to the organizers.
You can share this story on social media: