'I want to undress you in kisses': Malaysia bans racy smash hit 'Despacito'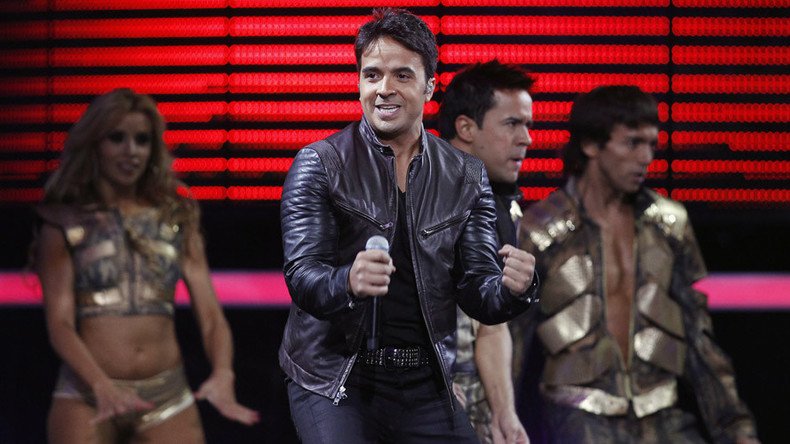 Malaysian fans of Spanish language summer smash hit 'Despacito' will no longer be able to hear the track on state media. Authorities banned the song because if its steamy lyrics.
The track, by Puerto Rican singer Luis Fonsi featuring Daddy Yankee and Canadian teeny bopper Justin Bieber, has taken the world by storm.
It was recently named the most streamed track of all time, being played a stunning 4.6 billion times in just six months, and viewed more than 2 billion times on YouTube.
However, Malaysian authorities are none too impressed with the tracks sexually explicit lyrics such as:
"I want to breathe in your neck slowly. Let me murmur things in your ear. So that you remember if you're not with me."
"I want to undress you in kisses slowly. Firmly in the walls of your labyrinth. And of your body, I want to create a manuscript."
And of course:
"Let me trespass your danger zones. Until I make you scream. And you forget your last name."
Pretty racy stuff.
"RTM (Radio Televisyen Malaysia) has stopped the song on all RTM radio stations and over RTM TV with immediate effect," Communications Minister Salleh Said Keruak told Free Malaysia Today.
The minister was concerned that teens will use the internet to get around the ban and urged privately-owned radio stations to apply "self censorship" with regards to 'Despacito.'
"Radio airwaves are but one of the many channels through which the public, especially the younger generation, hear those songs," he added.
"As such, we ask the radio stations to be sensitive to local norms and apply self-censorship of the song, be it by stopping the airplay or audio deleting part of the song."
Malaysia has a history of banned or censoring content the government deems inappropriate in the Muslim majority country.
Back in March a live action remake of Disney's 1991 animated classic 'Beauty and The Beast' had its release there postponed due to the exclusion of the film's much-publicized "gay moment."
You can share this story on social media: