Iranian Army chief vows to raze 2 Israeli cities to the ground if it makes 'tiniest' mistake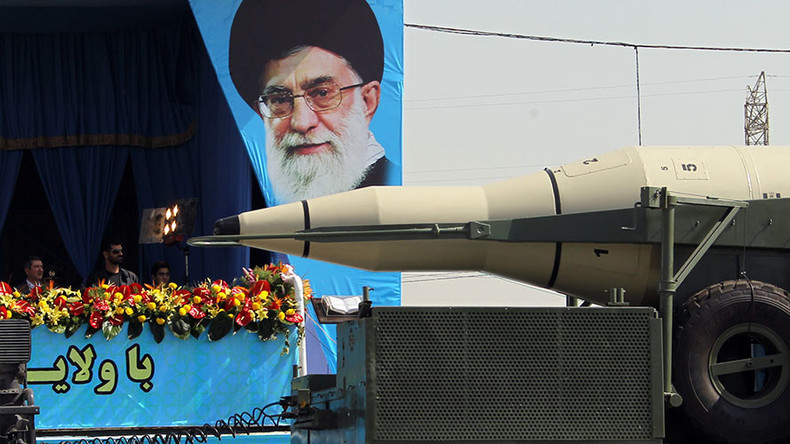 An Iranian Army commander warns that Tehran will raze Tel Aviv and Haifa to the ground if Israel makes any mistake, local media report. The commander also said Israel will not last longer than 25 years.
Major General Abdolrahim Mousavi, who became commander-in-chief of the Islamic Republic of Iran Army (AJA) in August this year, said on Monday that Israel may exist for a maximum of 25 more years, as cited by Tasnim news agency.
He added that any mistake by Israel would result in Haifa and Tel Aviv being razed to the ground, the news outlet reports.
Iran's Supreme Leader, Ali Khamenei, has said on several occasions in the past that Israel won't last another 25 years.
Khamenei also repeatedly urged Muslims to "resist and fight" to seize Jerusalem, a city that is claimed as a capital by both Israelis and Palestinians.
"As I've said before, if Muslims & Palestinians unite & all fight, the Zionist regime will not be in existence in 25 years," Khamenei wrote on Twitter in December.
Israel and Iran have repeatedly exchanged verbal jabs. In June this year, there were anti-Israel rallies across Iran on Al-Quds Day, with protesters shouting slogans against the Jewish state and condemning the occupation of Palestine. People shouted "Death to Israel" and held banners with slogans such as "Israel should be wiped off the map."
Israel has also had harsh words regarding Iran.
"I wouldn't be surprised if, during the Iranian election on May 19, somebody assassinates the president of Iran, Hassan Rouhani," Israeli Defense Minister Avigdor Lieberman said in April.
In March, Mossad chief Yossi Cohen said that Iran remains a threat to Israel with or without the nuclear deal.
"As long as the current regime exists, with the nuclear agreement or without it, Iran will continue to serve as the main threat to Israel's security," Cohen said.
Tehran and Jerusalem have been geopolitical archrivals since Iran's Islamic Revolution in 1979 as the new Iranian government refused to recognize the legitimacy of the Jewish state and cut diplomatic ties.
READ MORE: Iran will react strongly to any 'wrong move' by US over nuclear deal - Supreme Leader Khamenei
Israel has been on the forefront of those accusing Iran of weaponizing its nuclear program and blames it for supporting Shia armed groups such as the Palestinian Hamas and the Lebanese Hezbollah.
Iran, for its part, blames Israel for oppressing Muslims, backing anti-Iranian groups and covert operations on Iranian territory.