16yo girl raped by Afghan asylum-seekers in Germany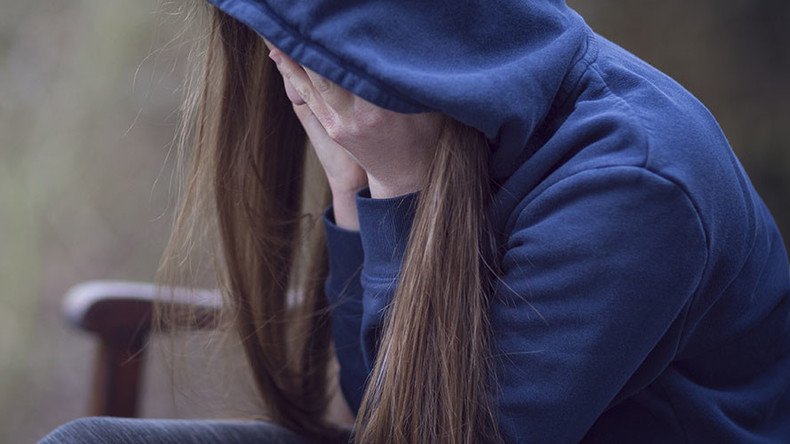 A 16-year-old girl was raped by two Afghan men near a refugee camp in Bavaria, according to German police. A third one was prevented from sexually abusing the girl by a passerby.
According to a police statement, the teenager had gathered with a large group of people outside a refugee center in the upper Bavaria municipality of Höhenkirchen-Siegertsbrunn, located south of Munich.
She later proceeded to walk to the train station without the larger group, but with three Afghan asylum-seekers, who initially were part of the group, the statement says, adding that it was "when the assault … took place."
Two of the men, aged 27 and 17, raped the girl behind a hedge in front of an abandoned building. A third Afghan refugee, 18, also attempted to rape the girl but was prevented from doing this by a passerby, who arrived at the scene and prompted the three Afghans to flee, the statement says.
Following the incident, police launched a "large-scale manhunt" on the assaulters, involving a helicopter search, and managed to detain them not far from the crime scene.
While the 27- and 17-year-old suspected perpetrators remain in custody, the third one walked free after a judge ruled the man did not pose any further threat or intended to flee.
Although the three men are asylum-seekers, they do not live at the refugee center near the scene of the rape, according to the German Merkur magazine.
Höhenkirchen-Siegertsbrunn Mayor Ursula Mayer described the incident as "terrible," adding that her initial information indicated the three men had been drunk. However, police have not confirmed whether that was the case.
The incident came just days after a separate attack in the Bavarian city of Rosenheim saw a failed Nigerian asylum-seeker attack and rape a jogger. The woman managed to break free and the man was later arrested, Bavarian Radio reported.
According to Bavarian Interior Minister Joachim Hermann, the number of sexual assaults in his federal state rose by 48 percent in the first half of the year. He cited statistics which also indicate the number of cases in which refugees are the suspects increased by 91 percent.
The issue of migrants has been a hot topic in Germany since the refugee crisis of 2015, during which the country accepted more than one million asylum-seekers, as part of Chancellor Angela Merkel's open-door policy for those fleeing war and persecution.
The policy has been slammed by opposition parties and even some members of Merkel's own CDU party, with critics citing safety and security concerns. Merkel later admitted that her slogan 'We can do it,' referencing Germany's ability to handle large numbers of refugees, became an "empty statement."
At the same time, Merkel has continued to defend her open-door policy, stating last month that if she had it to do over, she would "make all the important decisions of 2015 the same way again."
Numerous other attacks committed by asylum-seekers have been reported since 2015, many of them in Bavaria.
In addition, an April report by Der Spiegel said that thousands of Afghan refugees who arrived in Germany admitted during interviews with the German Federal Office for Migration and Refugees (BAMF) that they either had contacts with some radical Islamist groups in Afghanistan or had directly fought for extremists.
Germany has also fallen victim to numerous terrorist attacks committed by refugees and claimed by Islamic State (IS, formerly ISIS/ISIL), including a 2016 Christmas market attack in Berlin which saw 12 people killed when a Tunisian asylum-seeker rammed his truck into the event.
In July, Germany's domestic intelligence agency (BfV) warned that new potential terrorists could be "possibly entering Europe under cover as part of the migration movement."
You can share this story on social media: