Second-time offender Afghan refugee charged with murder, rape of German student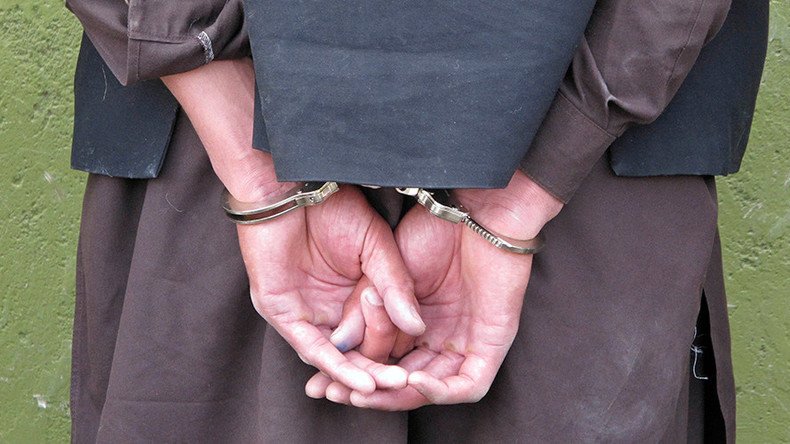 German prosecutors have charged an Afghan migrant with the murder and rape of a 19-year-old medical student in Freiburg. The suspect already served a prison term for a similar offense in Greece but was released early.
Officials in the southwestern German city of Freiburg, home of one of Germany's elite universities where the incident had taken place, announced the charges on Thursday.
The prosecution team accused the suspect known as Hussein K. of having "attacked, strangled and raped" Maria Ladenburger, a 19-year-old medical student who disappeared while on her way home from a party on October 16, 2016.
The prosecutors claim he then dumped her in the nearby Dreisam River. Her body was found on the river bank the next morning by locals.
The prosecution's charge described Hussein K. as having killed Maria "insidiously and for sexual satisfaction," DPA news agency reported. Hussein K. was linked to the crime through DNA evidence — authorities used a strand of hair found in the bushes near the girl's body to identify and arrest him.
Hussein K. had arrived in Germany from Afghanistan as an unaccompanied asylum-seeker in 2015, with no identity papers, and had been living with a Germany foster family since. At the time of his arrest, he told police he was 17 years old. However, two studies by medical age experts suggest the suspect was at least 22 at the time of the crime.
Due to the uncertainty under German law, Hussein K. will be tried as a juvenile instead of adult law. His case will be heard by the juvenile chamber of the Freiburg district court. If convicted of murder, he could be handed a10 year jail term, DPA reports.
The case sparked public outcry after journalist and author Oliver Janich said he discovered that the murder victim was Maria Ladenburger, daughter of Clemens Ladenburger, who has been an assistant to the Director-General of the European Commission's Legal Service since 2008. It also emerged that Maria had worked as a volunteer in one of the local refugee shelters in her spare time, helping people like Hussein.
The outrage grew louder when it was revealed that Hussein K. had previously been detained on charges of murdering a woman in Greece. According to police, he raped a Greek student and threw her off a cliff on the isle of Corfu in May 2013. He had been sentenced to ten years in prison but was released prematurely only two-and-a-half years into his sentence in October 2015, following a Greek law to ease prison overcrowding.
A date for Hussein K.'s court appearance has not yet been announced. His background has risen questions about why European police had failed to identify and pick up his trail after he left Greece.
You can share this story on social media: