Pakistani Christian sentenced to death for sending Islam-insulting poem via WhatsApp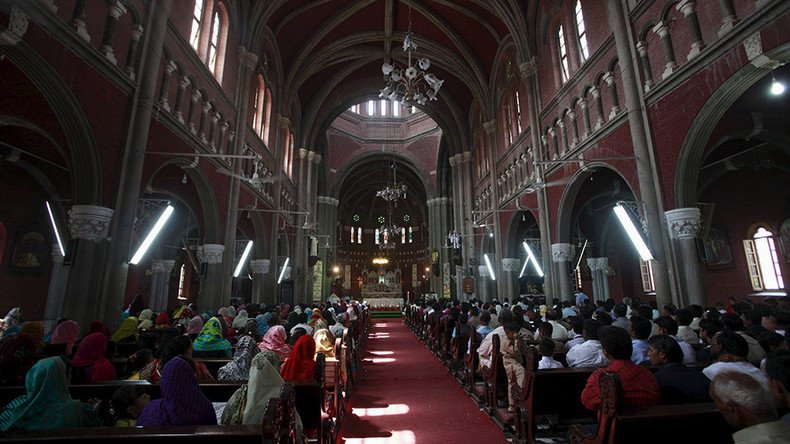 A Pakistani Christian has been handed a death sentence for allegedly sending a poem insulting Islam, in particular Prophet Mohammed, to a Muslim friend via WhatsApp. The friend reported him to police, annoyed by the Christian man's affair with a Muslim girl, the defendant's lawyer said.
"[Nadeem] James was handed a death sentence by the court Thursday on blasphemy charges," James' defence lawyer Anjum Wakeel told AFP Friday. Wakeel said James will "appeal the sentence in the high court as he has been framed by his friend [Yasir Bashir] who was annoyed over James' affair with a Muslim girl."
James was held inside the prison for safety reasons as local Muslim clerics repeatedly threatened his family, the lawyer added.
The story of James from the town of Sarai Alamgir in Punjab province hit the headlines in summer 2016.
James, 28, is "illiterate and works as a tailor", according to the Rescue Christians charity group which fights persecution of Christians.
The group said Pakistani police also "intimidated" James's family and arrested his sisters-in-law. "They were threatened with prosecution if they did not give up their brother," the group said, adding that the women were later released.
In July 2016, James shared the details of the incident to the Rescue Christians group.
"… One of my friends sent me a WhatsApp message. I forwarded it to the Muslim friends as I was not educated and unaware of the contents written in the messages. [Now] they are after me to kill me as they believe that I have committed blasphemy against their prophet," he stated.
The man continued, saying his Muslim friends "wanted to kill him" and sent a complaint to police who later raided his home and eventually arrested him.
"Nadeem is uneducated and could not have possibly sent that text message. I'm certain that Yasir Bashir downloaded the supposedly blasphemous text onto Nadeem's phone and then forwarded it to his cell number to build a case against my brother," the man's sibling Shahbaz James, told the Morning Star News, an independent news service focusing on persecution of Christians.
The charge of blasphemy can carry heavy sentences in Pakistan. According to Amnesty International, "Pakistan's blasphemy laws are often used against religious minorities."
A 2016 Amnesty report "shows how once a person is accused, they become ensnared in a system that offers them few protections, presumes them guilty, and fails to safeguard them against people willing to use violence."
You can share this story on social media: