Pakistan to blame for its own 'bad name' - Malala Yousafzai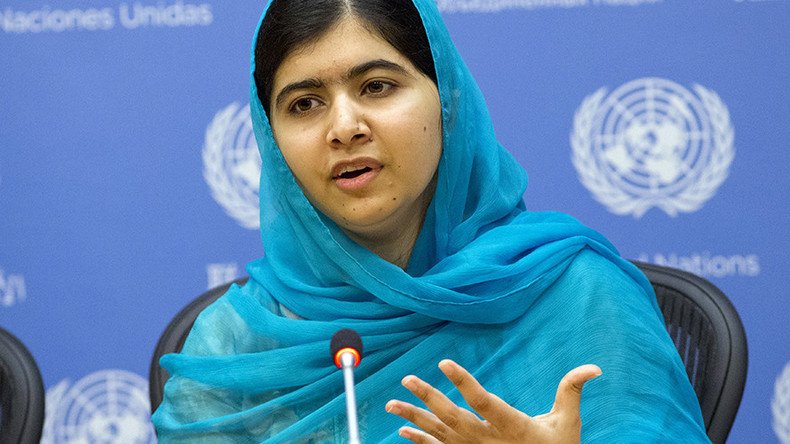 Nobel Prize winner Malala Yousafzai hit out at Pakistan following the lynching of a university student accused of blasphemy. Mashal Khan was stripped naked and beaten to death with planks on a campus in the city of Mardin after a reported religious debate.
"No one is maligning the name of your country or religion…we ourselves are bringing a bad name to our country and religion," Yousafzai said in a video posted to Facebook following a conversation with Khan's father.
A caretaker at the college told Reuters that journalism student Khan, 23, who described himself as a Humanist on his Facebook page, was involved in a religious debate before he was killed on Thursday.
Khan allegedly brought up the issue of incest in relation to the offspring of Adam and Eve, the first ancestors of all humans according to Islamic, Christian and Judeo-Christian texts.
The debate intensified before attracting a mob of several hundred people, who descended on the dorm where they stripped and beat Khan before caving his skull in with planks, reports Reuters. 20 suspects have been arrested in connection with the murder.
READ MORE: 'Skull caved in': Pakistani journalism student beaten to death for 'blasphemy' (GRAPHIC VIDEO)
In the video posted to Facebook following the victim's funeral, Yousafzai said the Holy Prophet did not tell his followers to "be impatient and go around killing people," claiming some followers have forgotten the message of peace and were not representing their religion.
"This was not just the funeral of Mashal Khan, it was the funeral of the message of our religion Islam," she said. "This is an incident filled with terror and fear."
Insulting the Prophet Mohammed is a capital crime in Pakistan punishable by anything from a small fine to death, depending on the severity of the slight. Last month, Prime Minister Nawaz Sharif issued an order for the removal of blasphemous content online, adding that anyone found guilty of the offence would face, "strict punishment under the law."
You can share this story on social media: