We have the 'right to be proud' of soldiers in both world wars - German AFD politician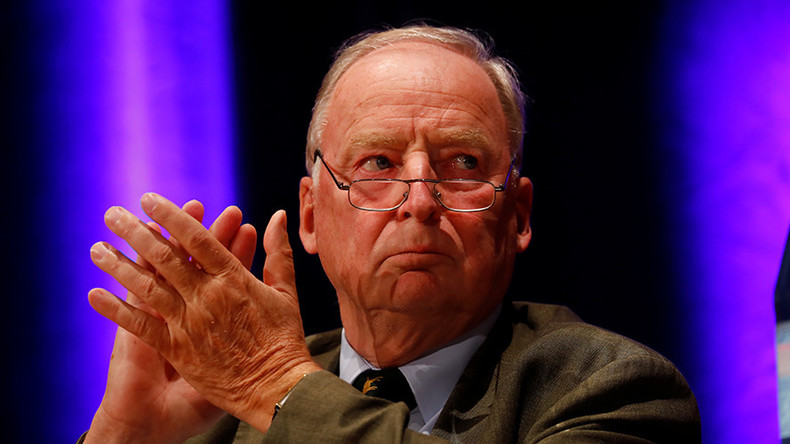 Alternative for Germany (AFD) co-founder Alexander Gauland says his compatriots should be proud of what their soldiers achieved during both World Wars, and the country should stop apologizing for its Nazi past.
The 76-year-old politician made the remarks during a speech to party members in Thuringia on September 2. Footage of his speech was uploaded to AfD's official YouTube channel on September, 6 but Gauland's remarks made headlines only on Thursday.
"If I look around Europe, no other people has dealt as clearly with their past wrongs as the Germans," Gauland said, referring to the war crimes of the Third Reich, responsible for the deaths of at least 6 million Jews throughout the World War II.
"People no longer need to reproach us with these 12 years – they don't relate to our identity nowadays," he added.
Gauland went on to laud the achievements of Nazi field marshal Erwin Rommel, also known as the 'Desert Fox', and officer Claus Von Stauffenberg, who led an unsuccessful attempt to assassinate Hitler in 1944 during 'Operation Valkyrie.'
"If the French are rightly proud of their emperor and the Britons of Nelson and Churchill, we have the right to be proud of the achievements of the German soldiers in two world wars," said Gauland.
The AfD is no stranger to controversy. In January senior party leader Bjoern Hoecke criticized the well-known Holocaust Memorial in Berlin, branding it a "monument of the shame in the heart of the capital."
READ MORE: 'Anti-Semitic and inhuman': Outcry as AfD branch leader calls to forget Holocaust
While in February, Elena Roon, a chairwoman and a parliamentary candidate in the Nuremberg area, reportedly shared images of Adolf Hitler among fellow members in a closed WhatsApp group, along with the captions: "Missed since 1945 … Adolf, please get in touch! Germany needs you! The German people!"
In another of the shared images, Hitler was reportedly portrayed saying: "Islamists... I forgot them!"
The AfD are currently contesting the German general election, due to be held on Sunday, September 24. Current polling sees them taking 10-12 percent of the vote, which would make them Germany's third largest party, behind Chancellor Angela Merkel's CDU and co-ruling Social Democrats (SDP).
You can share this story on social media: