Man shouting 'Allahu Akbar' attacks two women with hammer in France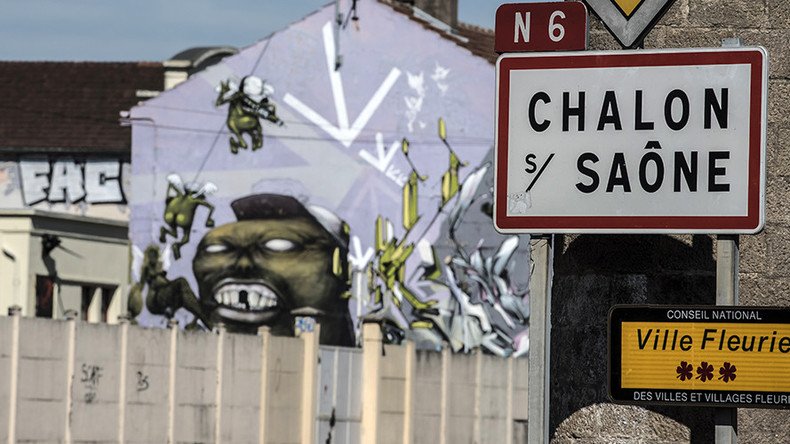 A man shouting 'Allahu Akbar' attacked two women with a hammer in Chalon-sur-Saone, French authorities confirmed. The attacker escaped the scene, but police have launched a large-scale manhunt using a helicopter.
RT earlier reported that the attack took place in the city of Lyon, which was a mistake. The incident occurred in the town of Chalon-sur-Saone, some 113 km from Lyon.
"A man assaulted two women using a hammer, slightly injuring one of them in the back of the head; both victims are in shock. The events took place near the city centre," Saône and Loire Prefecture confirmed.
According to the most recent information released by the Saône and Loire Prefecture, both women sustained light injuries during the incident. They've been treated for their injuries, receiving five and four stitches respectively.
The prefecture said that the attacker, who was "dressed in black," shouted "Allahu Akbar," adding that the man fled the scene of the incident.
The town's mayor, Gilles Platret, said that police have launched "a large-scale operation" to seek the perpetrator.
"That's why a helicopter of the gendarmerie is currently flying over our city," he said in a statement on Facebook.
France's Public Prosecutor has also confirmed that the man was shouting "Allahu Akbar", Le Journal reports.
According to a source close to the investigation, preliminary indications are that the act was carried out by a mentally unstable person, the outlet said.
You can share this story on social media: