US seeks excuses to undermine Iran nuclear deal – Tehran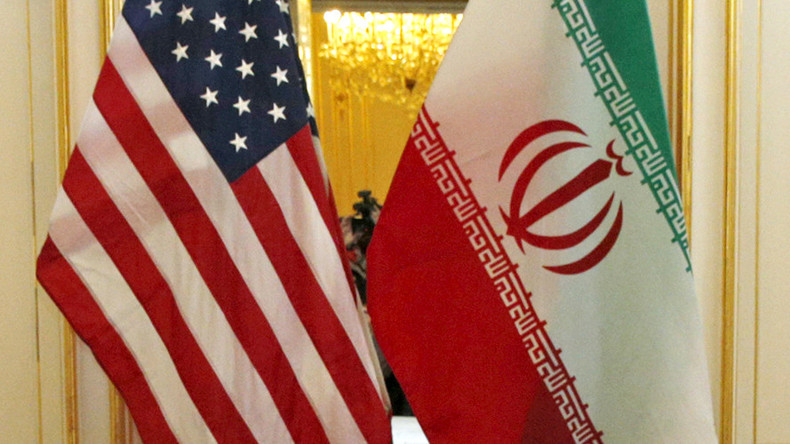 The US is behaving in "an unconstructive and excuse-seeking" way, pursuing access to Iranian military sites looking for a way to abandon its obligations under the 2015 nuclear deal, Tehran says.
Read more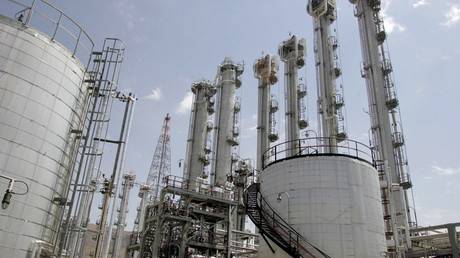 "Iran has no undisclosed nuclear activity in any geographical location in the country," AFP cited the secretary of Iran's Supreme National Security Council, Ali Shamkani, as saying Friday.
He added the republic "has merely acted within the framework of agreements and specific guidelines under the JCPOA (nuclear deal) and shall not accept any obligation beyond that."
In late August, US Ambassador to the UN Nikki Haley called on the International Atomic Energy Agency (IAEA), which is monitoring Iran's nuclear commitments, to seek access to the nation's military facilities to inspect whether it conceals any activities banned by the 2015 agreement. However, the watchdog's director-general confirmed Iran's compliance with the pact.
"Access to Iranian military sites is unnecessary," Shamkani said, according to IRNA news agency.
The secretary went on to accuse the administration of US President Donald Trump of "unconstructive and excuse-seeking behavior… which is an active attempt to damage this international agreement." He added that US officials "offer baseless assumption against the peaceful nuclear program of Iran," Mehr News Agency reported.
On Thursday, Foreign Minister Javad Zarif tweeted that the Joint Comprehensive Plan of Action (JCPOA) is "not (re)negotiable," saying that "a 'better' deal is pure fantasy."
The #JCPOA is not (re)negotiable. A "better" deal is pure fantasy. About time for U.S. to stop spinning and begin complying, just like Iran.

— Javad Zarif (@JZarif) September 14, 2017
"About time for US to stop spinning and begin complying, just like Iran," the minister wrote.
In addition, Shamkani said that researchers in the military centers have been working on conventional weapons, particularly missiles, as part of Iran's inactive defense policy, hidden from foreigners, according to Mehr News Agency.
READ MORE: Iran 'needs just 5 days' to return to uranium enrichment if US backs out of nuclear deal
Despite media reports suggesting the Iranian foreign minister is set to meet American Secretary of State Rex Tillerson on the sidelines of the UN General Assembly session next week, his spokesman, Bahram Qassemi, said there was no such plan.
Read more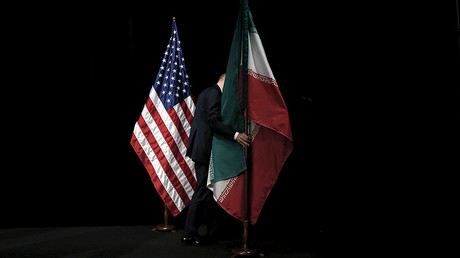 The remarks made by the Iranian officials followed Trump blaming Iran for not fulfilling the deal's "spirit."
"They have violated so many different elements, but they've also violated the spirit of that deal. And you will see what we'll be doing in October. It will be very evident," the New York Times quoted the US president as saying aboard Air Force One.
Trump's choice of words was nothing new. In April he said that "[the Iranians] are not living up to the spirit of the agreement."
Struck by the previous administration under Barack Obama, the landmark deal has consistently come under fire from Trump, who labeled it "the worst deal ever."
With the deadline for Trump to decide whether the deal is to be preserved looming in October, relief from some of the sanctions on Iran as part of the agreement was extended on Thursday.
In the meantime, Iranian Ambassador to the UN Gholamali Khoshroo urged Washington "to give up using sanctions as a tool in its foreign policy and instead deal with the world," in an interview with IRNA.
On Thursday, the US Treasury Department imposed financial penalties against 11 individuals and companies accused of aiding Iran's nuclear activities.