S. Korea rehearses use of bunker-buster missile that can reach entire North (VIDEO)
Published time: 13 Sep, 2017 13:44
Edited time: 25 Jan, 2018 10:38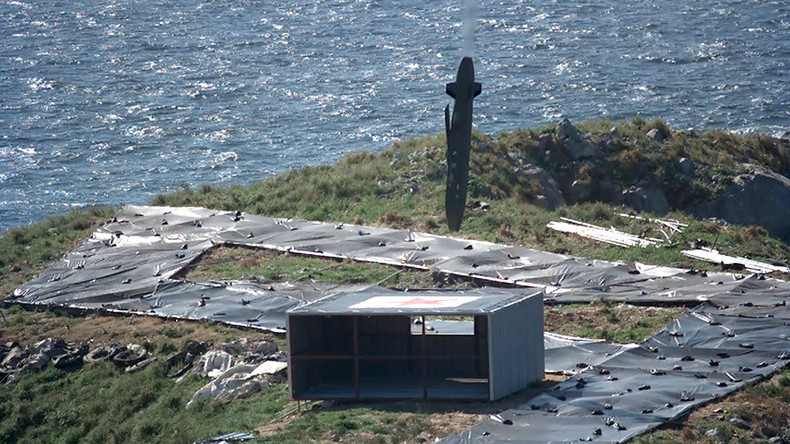 The South Korean Air Force has performed a live-fire military drill for the long-range Taurus missile, according to media citing the military. The 500km-range missiles can hit precise targets anywhere in North Korea.
The exercise was conducted in the air over Taean County, South Chungcheong Province in the country's west on Tuesday, Yonhap news agency reported, citing the country's military.
The F-15K multi-role fighter aircraft fired the Taurus KEPD 350 missile, which flew some 400 km and directly hit the target in the waters off the city of Gunsan in neighboring North Jeolla Province.
The Taurus missile has a range of 500 km and a 481kg warhead can attack targets in Pyongyang, "even if it is fired from as far as the central part of South Korea." The missile's range may expand to the whole of North Korea if it is launched from near Seoul.
The missiles are manufactured by TAURUS Systems GmbH, a joint venture between MBDA Deutschland GmbH and the South Korean subsidiary of the Swedish company Saab Dynamics AB.
Saab says that a Taurus missile, "designed to penetrate dense air defences", can neutralize "high-value stationary and semi-stationary targets through its highly effective 481 kg dual stage warhead system MEPHISTO."
Taurus is the "only stand-off missile capable of being programmed for effect at a specific pre-selected floor," the missile description says.
German Air Force Tornado IDS aircraft and Spanish Air Force EF-18 aircraft currently employ Taurus KEPD 350 missiles.
READ MORE: S. Korea to install another 4 THAAD launchers, mulls deploying aircraft carrier & strategic bombers
Earlier in September Seoul announced the drill involving Taurus as a response to North Korean threat.
A nuclear-powered aircraft carrier, strategic bombers and "other powerful assets" could be deployed to the Korean Peninsula as a response to North Korea's latest nuclear test, the ministry said at that time, adding that it had detected "indications" that Pyongyang is preparing a ballistic missile launch.
The ministry also said that it was planning construction of additional facilities at the existing launch site of Terminal High Altitude Area Defense (THAAD), a US anti-ballistic missile defense system which is intended to shoot down short- and intermediate-range ballistic missiles.
In 2016 reports in South Korean media emerged claiming that Seoul was planning to deploy some 170 Taurus missiles and had decided to import around 90 more.