'Won't give you the pleasure': Duterte refuses to disclose bank account at opposition's request
Published time: 13 Sep, 2017 09:40
Edited time: 13 Sep, 2017 10:38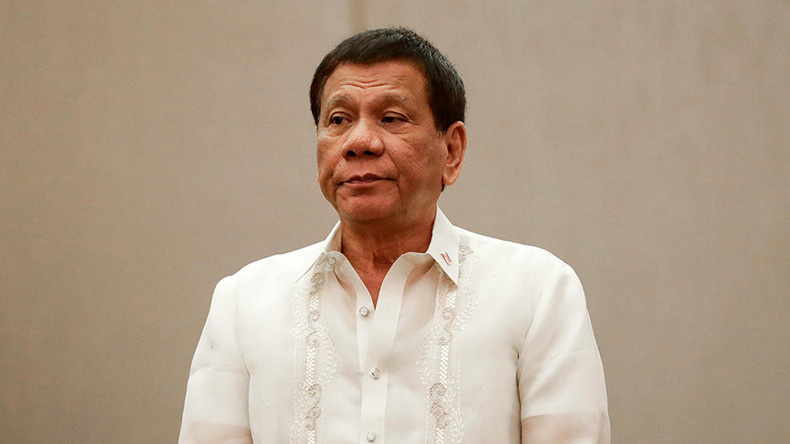 Philippines President Duterte has refused to publish the details of his bank account to disprove claims that he has hefty sums of undeclared funds.
AP reported that Duterte told journalists at a news conference that should opposition Senator Antonio Trillanes IV want "to get evidence, do not get it from my mouth. You must be stupid ... Why would I give you the pleasure?"
Last year, during the presidential campaign, Trillanes first claimed that Duterte had undeclared 211 million Filipino pesos (over $4 million) on his account.
The debate reignited lately, as Duterte alleged that it was Trillanes who, in his turn, had undeclared bank accounts abroad.
The opposition politician denied any allegations, and let the authorities investigate his bank accounts.
In a written statement to local media, Chief Presidential Legal Counsel Salvador Panelo claimed that the president had in fact issued a paper "in the first week of May, 2016" authorizing the Bank of the Philippine Islands (BPI) to release details of his bank account during the last presidential campaign, and the document remains "valid."
"The waiver issued by the PRRD will allow the bank to divulge the transactional details of President Rodrigo Duterte's account," he said.
Trillanes is also known as Duterte's biggest opponent in regard to the extremely violent drug crackdown that has left thousands of people dead. Official records demonstrate that more than 3,800 people have died in police raids since July 2016, though Human Rights Watch claims the figure is closer to 7,000.