Sagrada Familia in Barcelona briefly cordoned off as bomb squad checks suspicious van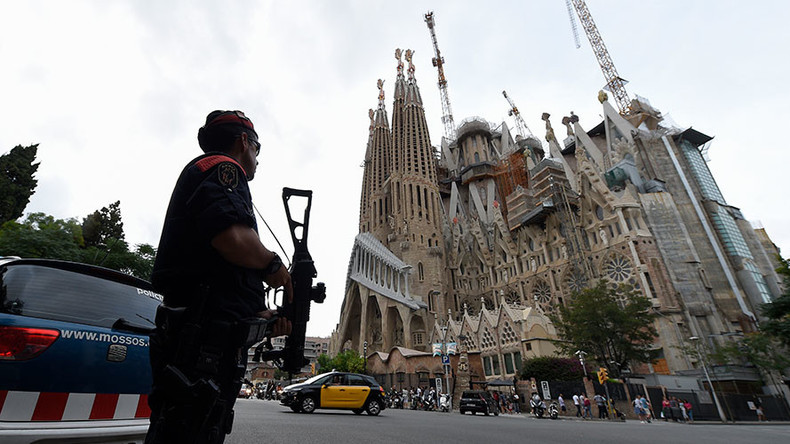 Several blocks around the iconic Sagrada Familia church in Barcelona were sealed off by the police on Tuesday evening after complaints about a suspicious van parked outside.
Armed police searched bins, and told shopkeepers to close their businesses, as a bomb squad examined the vehicle. About an hour after news of the operation began filtering through to the media, police declared the incident a "false alarm."
Police said that there were two people inside the van, but that nobody was arrested.
At least 16 victims and eight suspected Islamic terrorists died in a series of attacks through the region of Catalonia last month. The worst of these happened in the city's main street of La Rambla, where a rented van mowed down pedestrians, killing 15 and injuring more than 130 others.
READ MORE: Barcelona attack suspect reveals bigger attack with explosives was planned
Local media reported that the attackers had planned to set off homemade explosive charges near the UNESCO-listed landmark, but were dissuaded when two of them died in an accidental blast days before the attack.