'Fighting for food': Evacuations and looting on Saint Martin following Irma devastation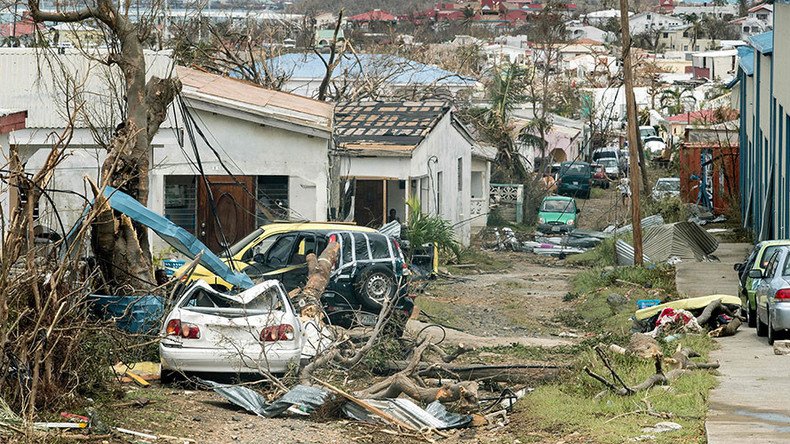 The US, Dutch and French governments are continuing to evacuate people from the Caribbean island of Saint Martin as reports of civil unrest and looting continue to emerge.
The island, which is split between Dutch and French control, felt the full force of Hurricane Irma when it ripped through with Category 5 force.
READ MORE: Paradise islands bowled over by Hurricane Irma (VIDEOS, PHOTOS)
On the Dutch side of the island at least four people were killed and more than 30 others were injured, 11 of them seriously, Reuters reports.
Evacuations of the injured, pregnant women, children and the elderly began over the weekend. The US government evacuated more than 1,200 people according to CBS news.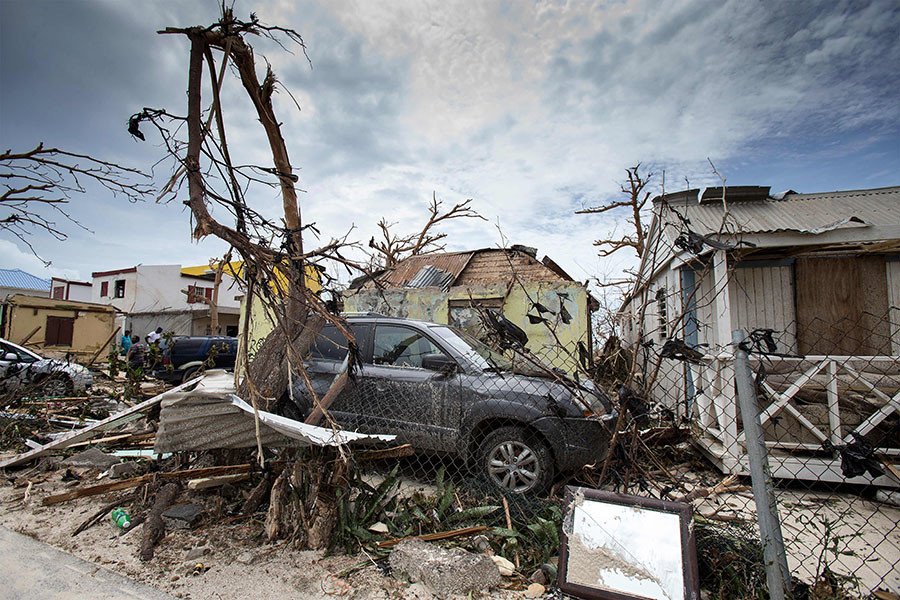 American evacuees were taken to Puerto Rico on military aircraft.
However, for those left behind, the situation deteriorated over the weekend when food supplies began to run out.
Amid reports that law and order was disintegrating on the island, the French and Dutch governments announced it was sending more troops to the island.
According to a French defense blog, the government is sending additional personnel including special forces, 730 police officers, as well as 550 troops and firefighters.
An Antonov 124 cargo plane from the Russian company Volga-Dnepr has also been chartered. Overall, that means at least 1,500 personnel are being sent to keep order among a population of just 37,000.
French President Emmanuel Macron is due to visit St Martin Tuesday.
On the Dutch side, there were numerous reports of looting and security issues at shops over the weekend.
On the French side, rumors of a prison break were so widespread that the government came out and publicly denied them. However according to the New York Times people were reportedly fighting for food at grocery stores.
"All the food is gone now," 63-year-old Jacques Charbonnier told the paper, "People are fighting in the streets for what is left."
Saint Martin newspaper The Daily Herald report that people on the Dutch side of the island are being evacuated to the nearby island of Curacao.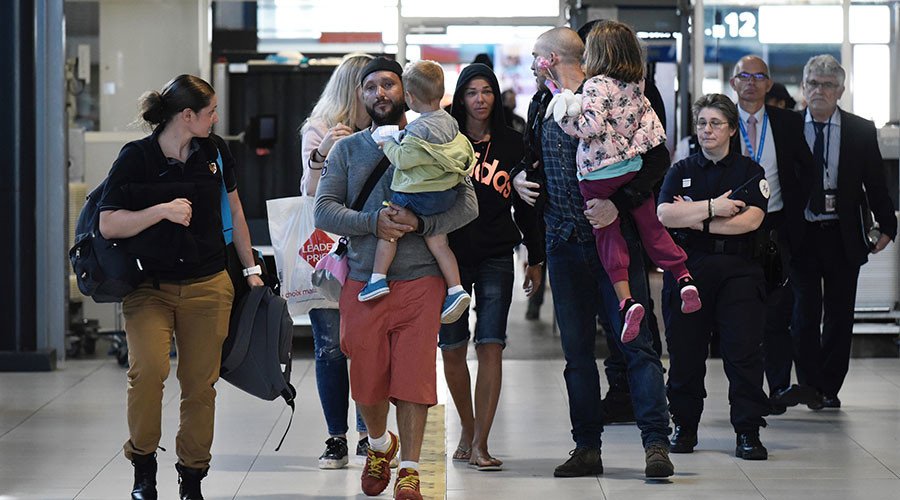 On Sunday night around 100 of those, mostly tourists, were then taken to the Netherlands on Dutch military aircraft.
The paper further reported that the situation on the island has improved "but incidental lootings have not ceased as yet".
"We are making sure that the high-priority evacuees leave first," a spokesperson for the Dutch air force said.
"Several hundred persons left on Saturday, and even more on Sunday. Those who get to leave are very happy. But those who have to wait get very frustrated. First we allowed the ill persons to leave, followed by families with children."
You can share this story on social media: