Richard Branson's private island 'completely devastated' by Hurricane Irma (PHOTOS, VIDEO)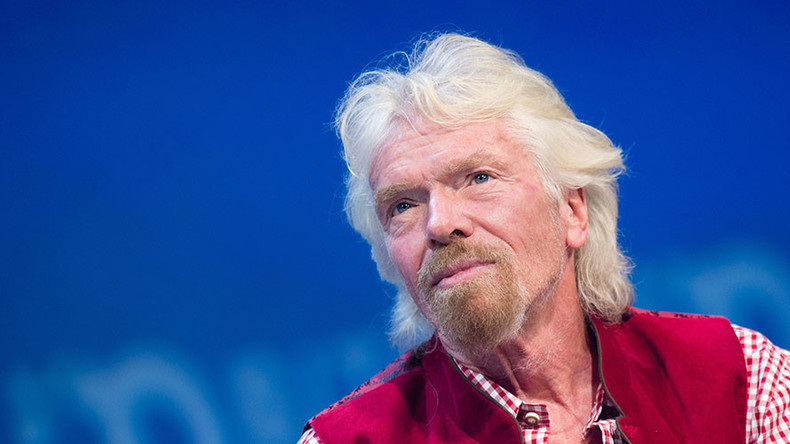 Richard Branson shared videos and photos of his private island, Necker, which was severely damaged when Hurricane Irma hurtled through the Caribbean over the weekend.
The British billionaire took refuge in a wine cellar as the category five storm lashed the 30-hectare (74 acres) island.
"We felt the full force of the strongest hurricane ever in the Atlantic Ocean. We are very fortunate to have a strong cellar built into Necker's Great House and were very lucky all of our teams who stayed on the Island during the storm are safe and well," Branson said.
He added that many of the buildings and vegetation on Necker have been destroyed or badly damaged.
Photos on Virgin Limited Edition's Instagram show how the same room looked before the monster storm hit.
The BBC reports that five people were killed when the storm ripped through the British Virgin Islands and the islands' premier, Orlando Smith, has appealed to the UK for long-term support recovering from the storm.
"This story is about the tens of thousands of people who have lost their homes and their livelihoods," Branson said after the storm.
"We have spent the past two days visiting team members who live on Virgin Gorda and as many people as possible, distributing aid, water and supplies. We have seen first-hand just how ferocious and unforgiving this storm was," he wrote.
Necker Island contains a 'great house' and eight smaller homes. People can rent out the entire island, for up to 34 guests, for $80,000 per night.
Individual villas can also be rented with rates starting at $30,000 per night for a week-long stay.