Philippine military says ISIS luring in recruits with 'bundles of money'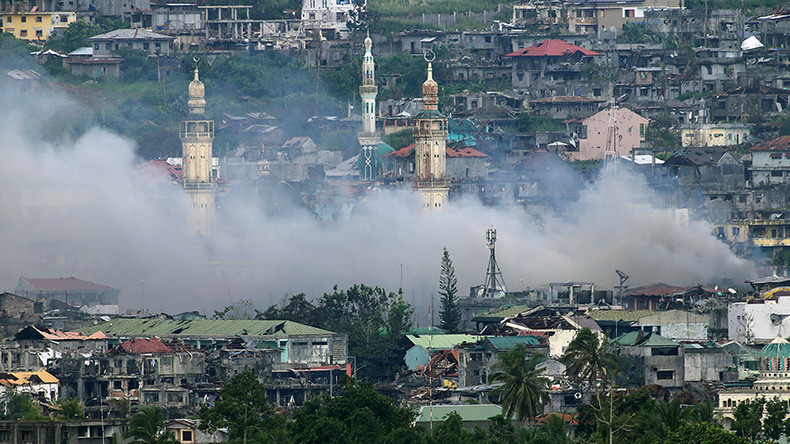 The Philippine military says that Islamic State (IS, formerly ISIS/ISIL) linked militants besieging the southern city of Marawi may be using cash to lure new recruits into joining the insurgency.
As fighting in the so-called "Islamic city" on the island of Mindanao nears its fourth month, Colonel Romeo Brawner of the Joint Task Force Marawi has said that the seizure of a "bundle of money" from an individual who was attempting to enter the war zone backs up reports that the Maute militants are paying fighters to join their ranks.
READ MORE: 'We cannot destroy mosques': Duterte makes a U-turn on his controversial mosque bombing statement
"We have received several reports about people being paid in cash to join the Maute terrorist group and also to support them in kind," Brawner told Philippine channel ABS-CBN.
"For instance, some are being paid for their boats… Their boats are rented so that they can bring in reinforcements," he added.
On Friday the Australian military said it will send a team of soldiers to help train Philippine forces to fight the Islamists who are trying to establish a base in the city.
"We are very committed to supporting the Philippines in its efforts to defend itself against terrorist threats," Australian Defence Minister Marise Payne said to ABC.
"Not only because we support our friends but because it's important for Australia as well. This is a threat to the region we all need to work together to defeat."
Surrender
President Rodrigo Duterte said on Saturday that militants who lay down their arms and surrender will be given a fair trial.
"We will try them, give them due process, provide them with a lawyer and there will be no oppression, harassment or anything," Duterte said in a press briefing, ABS-CBN reports.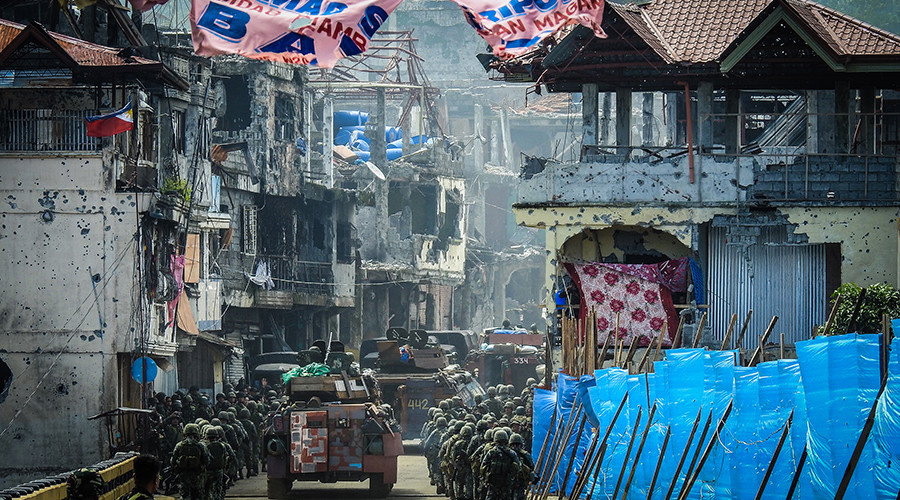 "No violence will be inflicted upon them if they surrender... nothing of the sort. I will not allow it. That is not the way how I treat people, even if they're criminals."
Earlier this week military officials said they had killed over 600 Maute militants and 11 foreign fighters in the ongoing fight for the city - a fight which led to the implementation of martial law for the entire Mindanao region.
Some 150 Philippine soldiers have been killed in the fighting, while thousands of people have been displaced as a result of the unrest.