Berlin court upholds citizens' right to fart in public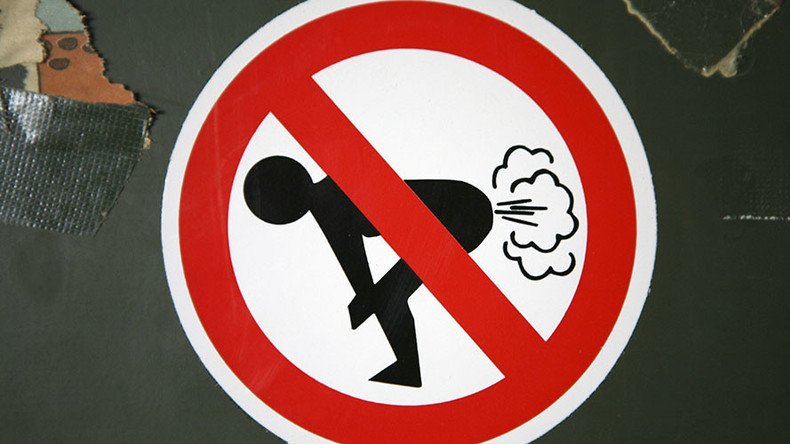 A Berlin man was fined €900 for farting twice while he was undergoing a routine police identity check in February 2016. He appealed the fine in court on Tuesday.
The defendant, named only as Christoph S., reportedly 'cut the cheese' twice in the vicinity of a female officer. Her squad leader took this as an insult to his officer's honor and slapped Christoph with a huge fine, which he received only in February this year.
Christoph was not silent, but deadly in his defense of the right to break wind.
"It is one thing if the leader of a police unit sees his colleague's honour as being injured by a fart. But it is quite another if prosecutors and the judiciary agree - that is a failure of the state," said Christoph's lawyer Daniel Werner at the appeal hearing, as cited by Berliner Zeitung.
The trial was reportedly gone like the wind, as the judge threw the case out within a matter of minutes.
READ MORE: Builder who 'farted on boy's face' stands trial for child cruelty
You can share this story on social media: