Paradise lost: Hurricane Irma devastates luxury islands (VIDEOS, PHOTOS)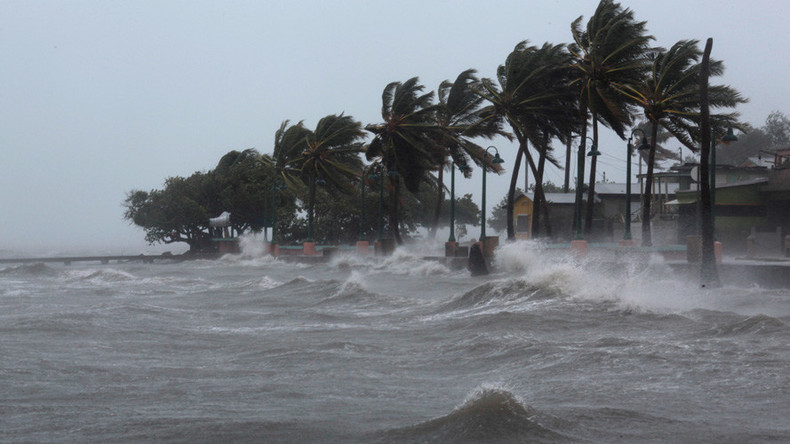 Renowned for their beauty and luxury, many holiday destinations in the picturesque Caribbean islands have been devastated by destructive winds and heavy rains brought by Hurricane Irma.
"I feel a bit numb right now but am focusing on positive things," Emily Killourhy said on Facebook. Photos posted to her page show the extent of damage to her home on the British Virgin Islands following the category five storm.
The violence of the storm was captured on video by Almira Arayata as it approached, bending trees in gusts of up to 185mph (297kph).
Billionaire Richard Branson remained in his residence on Necker Island during the storm, tweeting pictures of his preparation. "I haven't had a sleepover quite like this since I was a kid," he tweeted.
On the nearby US Virgin Islands the intensity of the winds was captured on camera.
"It is an enormous disaster, 95 percent of the island is destroyed. I am in shock," Daniel Gibbs, chairman of a local council on Saint Martin, told Radio Caribbean International, according to Reuters.
Video from the island shows the extent of damage, with containers toppled and roofs ripped from buildings.
US President Donald Trump owns an estate on the island. It is not yet known if it was damaged by the storm.
At least 11 people have been reported dead as the record-breaking storm continues to move through the Caribbean en route to the US.
In Florida an evacuation order is in place on the Florida Keys, a chain of islands lying to the south of the mainland expected to be first to experience the approaching storm.
In an effort to keep traffic flowing Governor Rick Scott told those fleeing they do not have to pay road tolls.
READ MORE: Florida sheriff offers jail as 'secure shelter' for those with warrants fleeing Hurricane Irma
En route to Florida the storm is due to hit the islands of Turks and Caicos, where celebrities including Keith Richards and Bruce Willis have homes.