N. Koreans greet scientists working on H-bomb test with rally, fireworks (VIDEO)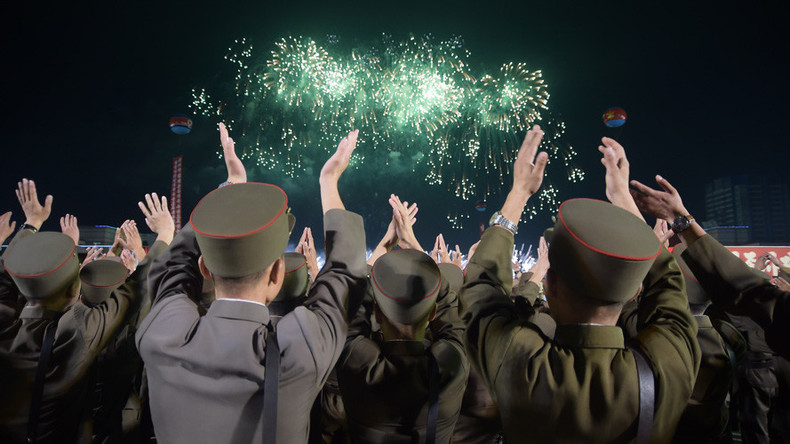 North Korea greeted those who contributed to the latest test of a hydrogen bomb with thousands of people coming out onto the capital's streets to praise the scientists' work along with a colorful display of fireworks that lit up Pyongyang's sky.
On Wednesday, Pyongyang residents lined along the road, waving North Korean flags and bouquets, as vehicles carrying the scientists involved in the Sunday's test passed by. The researchers were taken to visit the monuments of late North Korean leaders, Kim Il Sung and Kim Jong Il "to make a report about their success and vow to successfully conclude their research and development campaign," state news agency KCNA reported.
Crowds cheered the scientists, with speakers saying the country's military "will put an end to the destiny of the gangster-like US imperialists through the most merciless and strongest pre-emptive strikes if they and the hordes of traitors finally ignite a war," according to AFP. The fireworks display concluded the rally at the Kim Il-Sung square, with people capturing the event with their phone cameras.
READ MORE: N. Korea tested hydrogen bomb that can be mounted on ICBM – state TV
On Sunday, the news outlet reported the North's Nuclear Weapons Institute created "a more developed nuke," all elements of which were produced in N. Korea, which enables the country "to produce powerful nuclear weapons – as many as it wants."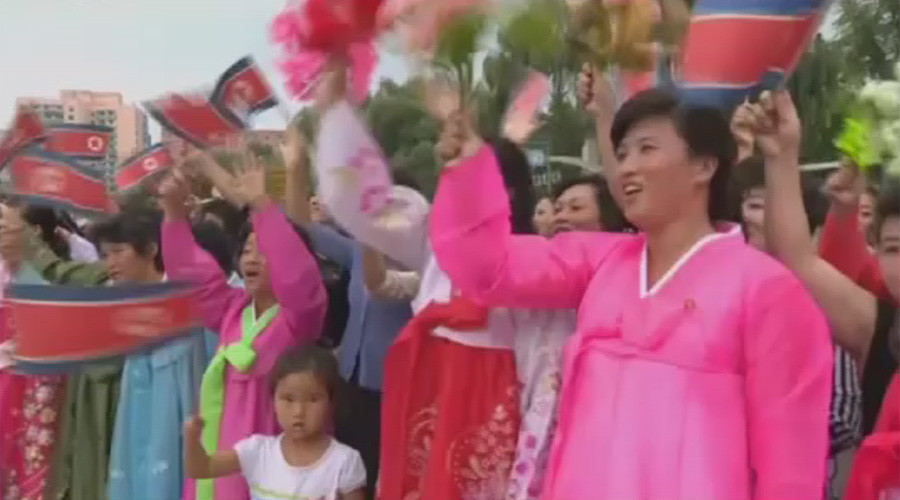 North Korea claims the blast involved a hydrogen bomb that can be mounted on an intercontinental ballistic missile. The test, said to be the North's biggest to date, prompted condemnation of the international community, with world leaders variously describing it from "flagrant violation" to "dangerous provocation."
According to Japan's defense minister, the detonation was "far more powerful than their nuclear tests in the past," with the latest estimates saying it was more than ten times the size of the bomb dropped on Hiroshima in 1945. Last week's test was the sixth the North has conducted since 2006.