2 Russian soldiers killed in ISIS shelling in Deir ez-Zor province – Defense Ministry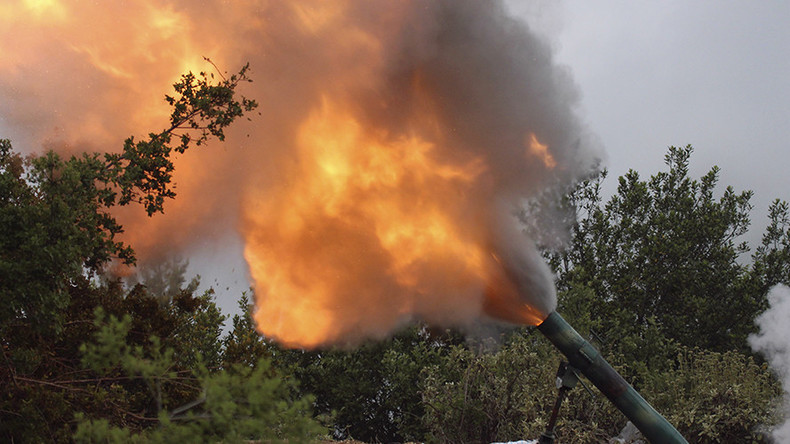 Two Russian servicemen have been killed in mortar shelling conducted by Islamic State (IS, former ISIS/ISIL) terrorists, the Russian Defense Ministry confirmed.
"The contract soldiers were escorting a vehicle convoy of the Russian Center for Reconciliation," RIA Novosti reported a ministry official as saying, adding that the convoy was subjected to "mortar shelling by Islamic State terrorists while moving through the Deir ez-Zor province."
One soldier was killed at the scene while the second one suffered severe injuries in the shelling and succumbed to his wounds in the hospital. Both servicemen were recommended for decoration posthumously, the ministry added.
Read more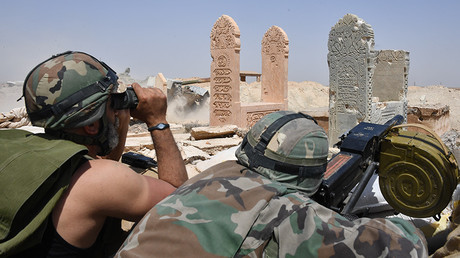 The incident took place as the Syrian Army pushes forward with its offensive seeking to liberate the eastern Syrian city of Deir ez-Zor, the capital of the similarly-named province, where the shelling occurred.
The province's governor, Mohammed Ibrahim Samra, told Reuters earlier Monday that the governmental forces could break the siege and enter the city as soon as "in 24-48 hours."
According to some reports, some units of the Syrian Army are just 10 kilometers away from the military base of the governmental forces located in the western neighborhood of the city.
The Russian Defense Ministry previously stated that breaking the blockade of Deir ez-Zor will mark the defeat of the last capable grouping of IS terrorists in Syria. "Defeating ISIL in the Deir ez-Zor region and lifting the blockade of the city will signify a strategic defeat of the international terrorist group in Syria," the ministry said.
The Russian Air Force also intensified its air strikes targeting the terrorists' positions in the area. The Russian warplanes made 80 sorties over the last 24 hours and "destroyed two tanks, three infantry fighting vehicles, more than 10 all-terrain vehicles with heavy weapons mounted on them," the ministry said earlier Monday, adding that 70 terrorists were killed and injured in the air strikes.
In the meantime, the Syrian SANA news agency reported that the Syrian Air Forces successfully destroyed Islamic State headquarters in the Hweika neighborhood in western Deir ez-Zor, killing at least nine commanders of the terrorists.