'Total rubbish': Anti-gay marriage ad ridiculed by pro-choice Aussies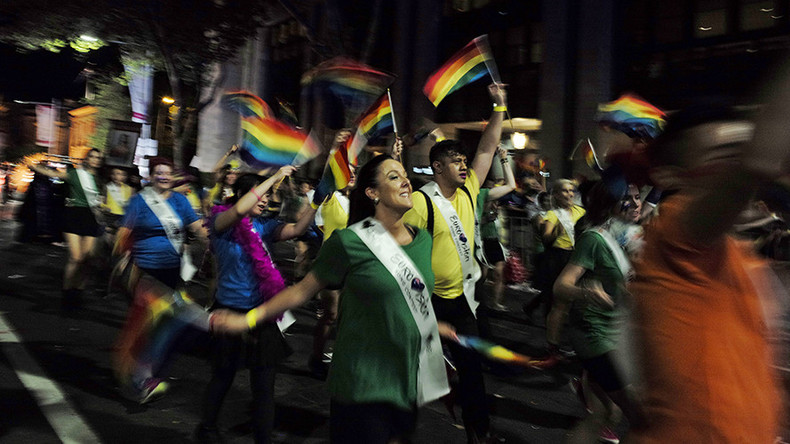 Australia will conduct a non-binding postal survey in September to assess public support for amending its Marriage Act to include same-sex couples. The 'No' campaign recently aired a controversial ad which opponents claim is deliberately misleading.
Australian Opposition Leader Bill Shorten described the advert as "total rubbish" that is "offensive and hurtful to LGBTI Australians and their families," as cited by the Sydney Morning Herald.
"This is exactly what was predicted when [Prime Minister] Malcolm Turnbull decided to waste $122 million on a postal survey," he added.
The ad claims that children would be forced into classes on gender theory should same-sex marriage be approved.
"The school told my son that he could wear a dress to school next year if he wanted," one of the interviewees says in the 30-second commercial.
Lyle Shelton, a spokesman for the Coalition for Marriage, defended the ad saying Australians need to "see the consequences for when the laws around marriage change."
Education Minister Simon Birmingham says the advertisement conflates the issue of same-sex marriage with education reform.
"It is patently ridiculous to suggest that allowing same-sex couples to marry is somehow going to see some new wave of teaching reform sweep across the country," Birmingham said, as cited by ABC.
The 'Yes' campaign fired back with a response video following the initial airing of the 'no' campaign's commercial.
The postal vote will take place between September 12 and October 27 with the results expected to be published November 15.