Oligarch allegedly detained in Moscow for spraying luxurious hotel room with bullets
Published time: 30 Aug, 2017 19:52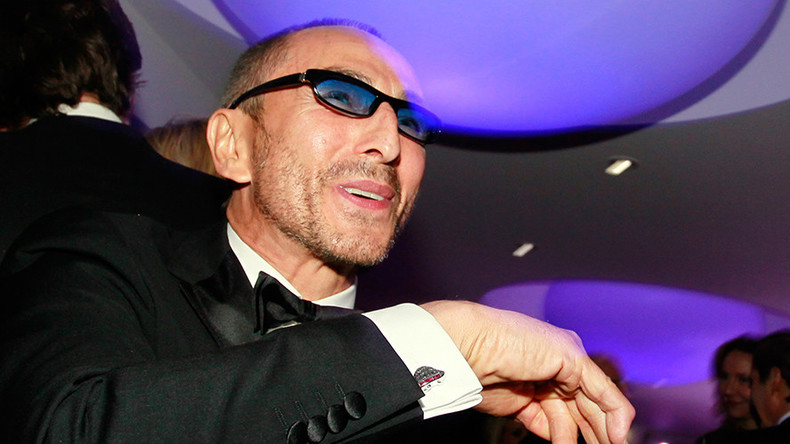 Former Russian senator turned businessman Umar Dzhabrailov has been allegedly detained in the Russian capital after police discovered bullet holes in his luxury suite at a five-star hotel next to the Kremlin.
On Tuesday evening, police arrived at a hotel, "located in the central part of the city," after receiving a call that a guest had been violating hotel rules. Officers "detained a man who had been firing shots upwards," Moscow police said in a statement.
No names have officially been released, with police only saying that no one has been hurt. A criminal case has been launched, with the incident treated as "disorderly conduct." The maximum punishment is up to five years behind bars.
According to various media reports, the troublemaker is jet setter billionaire Umar Dzhabrailov, who was staying at Moscow's Four Seasons hotel.
Выражаю слова поддержки полицейским ОМВД Китай-город, они настоящие герои!!! Посмотрите с какой толпой охраны, ходит Умар Джабраилов! pic.twitter.com/Z32ibxcdmW

— Press Focus (@Press_Focusnik) August 30, 2017
He previously served as a senator, representing Chechnya in the upper house of the Russian parliament, and once ran for the Russian presidency. However, he received less than 0.1 percent of the vote in the 2000 elections.
Dzhabrailov, 59, is currently in the construction business and has an interest in Russian art. He is a museum trustee and an honorary member of the Russian academy of arts. He also heads the Russian-Qatari business council.
On Tuesday night, Dzhabrailov was seen with a pistol in an elevator of the Four Seasons hotel, the RBC news portal reported, citing its sources in law enforcement.
Security called the police and pointed at room 633, a luxury suite. "A man with a gun in hand opened the door and said: 'I will not go down without a fight'," RBC reported.
However, the man then dropped the gun and let police proceed into the room, where they discovered bullet holes in the ceiling. Officers detained the man and took him to the nearest police station. He was released later Wednesday under travel restrictions, Moskva news agency reported.
Hotel representatives told RBC they had no guests registered under the name of Dzhabrailov.
The gun allegedly used was a Yarygin pistol, which Dzhabrailov was gifted by Chechen leader Ramzan Kadyrov, a source told RBC. The suspected offender reportedly had the documents to own and carry the weapon.
Drugs or alcohol might be involved in the incident, various media outlets report, citing sources.
Kommersant.ru reported drugs had been found in the suspect's blood, while a TASS news agency source claimed "Dzhabrailov was either drunk or under drugs."
"White powder of an unknown substance was discovered in the room," RIA Novosti reported citing its law enforcement source.
There has been no official confirmation to either of the claims.
The shooting incident reportedly started when Dzhabrailov got hungry. The billionaire had allegedly ordered room service, and the dinner was brought in by a maid and not a waiter – which apparently made him furious enough to open fire, according to Mash, a recently created Telegram news channel specializing in breaking news and video content.