N. Korea to produce more rocket engines, warhead tips after US lauds Pyongyang's restraint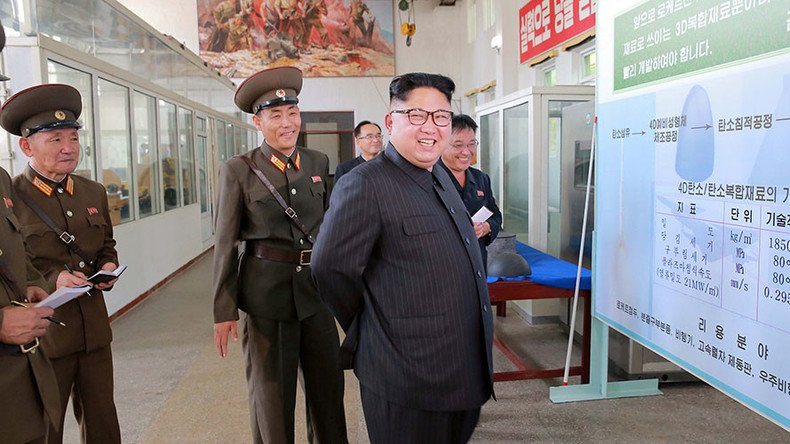 North Korea is set to increase production of solid-fuel rocket engines and warhead tips, state media report. The US has just praised the North for refraining from provocations amid drills in the region with ally South Korea.
North Korean leader Kim Jong-un ordered production to be boosted while inspecting a chemical institute on Wednesday, KCNA state media and Rodong Sinmun report. He wants the facility "to produce more solid-fuel rocket engines and rocket warhead tips by further expanding engine production process and the production capacity of rocket warhead tips and engine jets," according to North Korean media, citing Kim Jong-un.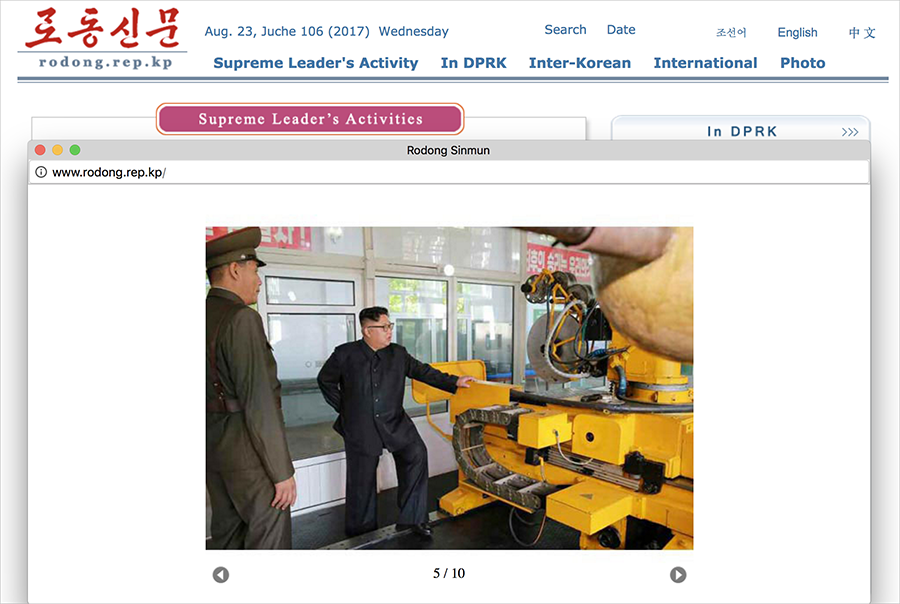 The media released photos of Kim visiting the plant and examining the manufacturing process. Some pictures reportedly feature "one or possibly two new missiles," according to AP. After analyzing the diagrams hanging on a wall behind the leader, the agency reported that they were related to the Pukguksong-3 missile, "which appears to be the latest in its Pukguksong, or Polaris, series." The other rocket "was harder to discern, though it carried a 'Hwasong,' or Mars, designation," AP reports.
READ MORE: Die another day: Tillerson praises North Korea for restraint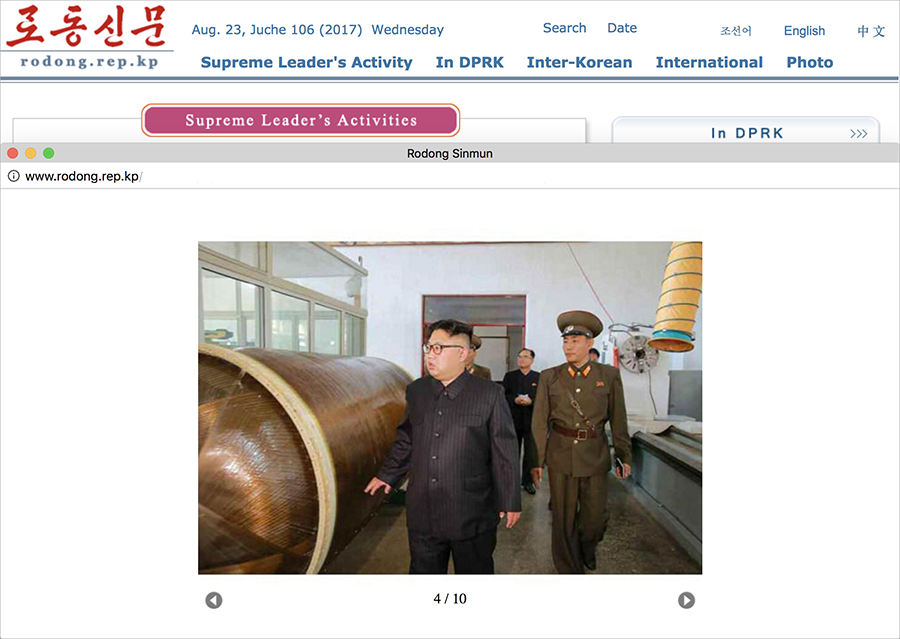 The announcement nearly coincided with US President Donald Trump and Secretary of State Rex Tillerson praising Pyongyang's restraint. North Korea has not launched any missiles since two July tests.
"I respect the fact that he is starting to respect us," Trump said, referring to Kim Jong-un. "And maybe – probably not, but maybe – something positive can come about," he told supporters.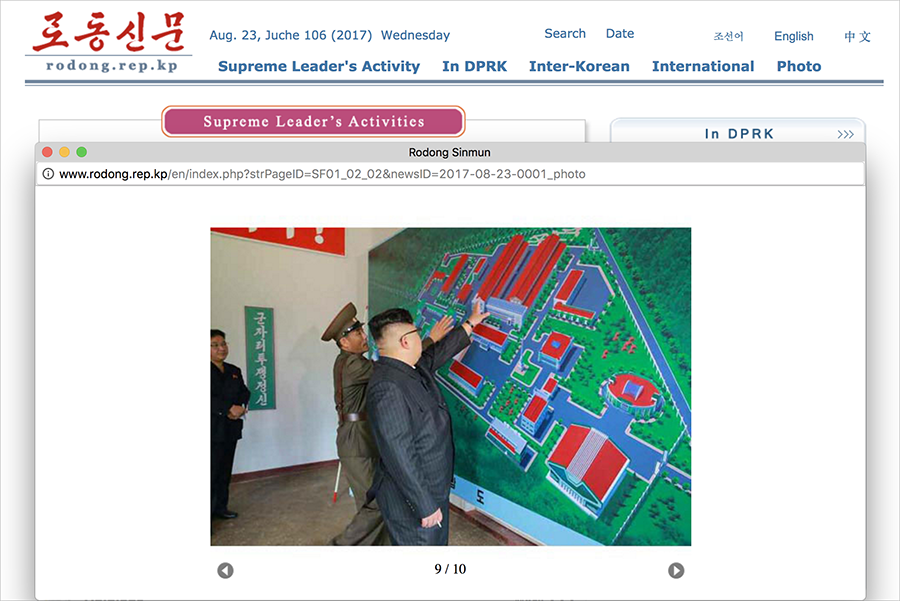 Secretary of State Tillerson was optimistic over the recent absence of "provocative acts."
"We hope that this is the beginning of this signal that we've been looking for – that they are ready to restrain their level of tensions, they're ready to restrain their provocative acts, and that perhaps we are seeing our pathway to sometime in the near future having some dialogue," Tillerson said on Tuesday.
Meanwhile, the US and South Korea are holding massive joint drills – Ulchi-Freedom Guardian – on the Korean Peninsula. Pyongyang has repeatedly warned the US to refrain from any military drills in the region, saying that the maneuvers pose a threat to its security. The US says the drills are designed to enhance readiness and protect the region.
Just one day after the drills kicked off, Pyongyang refused to negotiate on its nuclear deterrence, as what it called "an aggressive war scenario" targets North Korea and its leadership, according to North Korean diplomat Ju Yong-сhol, who addressed the UN disarmament forum on Tuesday.
North Korea has "completed the preparation" to strike the US base in Guam, Jin Jong-hyop, a representative of the North Korean Embassy in Russia, told Sputnik. It had earlier threatened to strike, but eventually postponed it and decided to watch the US' behavior before making a decision.
Trump called North Korea's decision not to follow through with its threat against Guam "very wise," saying the consequences would be "catastrophic and unacceptable."
READ MORE: N. Korea threatens Guam attack in latest propaganda film (VIDEO)
Russia has repeatedly called on both Washington and Pyongyang to refrain from provocations amid increasing tensions on the Korean Peninsula. Together with China, it has proposed a "double freeze" initiative, suggesting the Americans and South Korea freeze military exercises in the area, while North Korea freezes missile tests.
You can share this story on social media: