2 suspects in Spain's terrorist attacks sent to jail, 1 released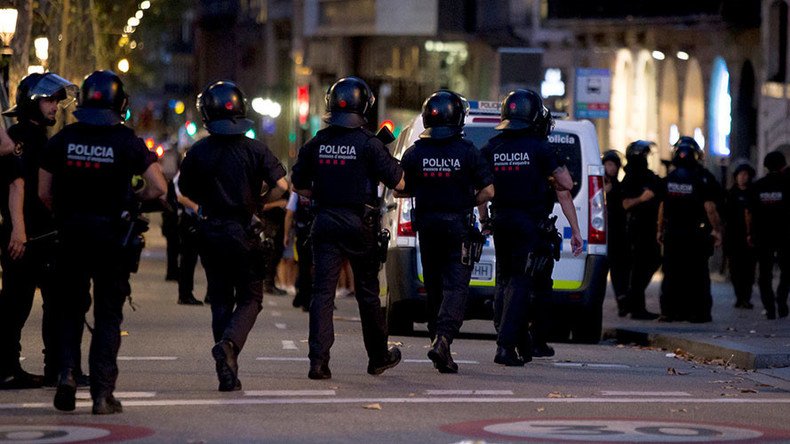 A High Court judge in Spain has announced a ruling on the four surviving suspects in last week's terrorist attacks in which 15 people were killed and over 100 injured. Two of the men suspected of involvement in the terrorist plot have been ordered to be held without bail, but one freed on certain conditions.
READ MORE: Barcelona attack suspect reveals bigger attack with explosives was planned
Mohamed Houli Chemlal, 21, and Driss Oukabir, 28, were ordered to be sent to jail on preliminary charges of terrorist murder and of belonging to a terrorist organization.
Sahl El Karib will remain under arrest for at least another 72 hours, while suspect Mohamed Aalla was released on probation, with an obligation to appear at the nearest court to his address next week, El Mundo reports.
READ MORE: Barcelona attack prime suspect killed, all 12 terrorists dead or in custody - police
The judge ruled the evidence to keep holding Aalla was "not solid enough."
The court order was issued Tuesday by the National Court judge, Fernando Andreu, after he heard the four men answer questions in connection with vehicle attacks in Barcelona and Cambrils.
You can share this story on social media: