China slams US trade probe as 'irresponsible'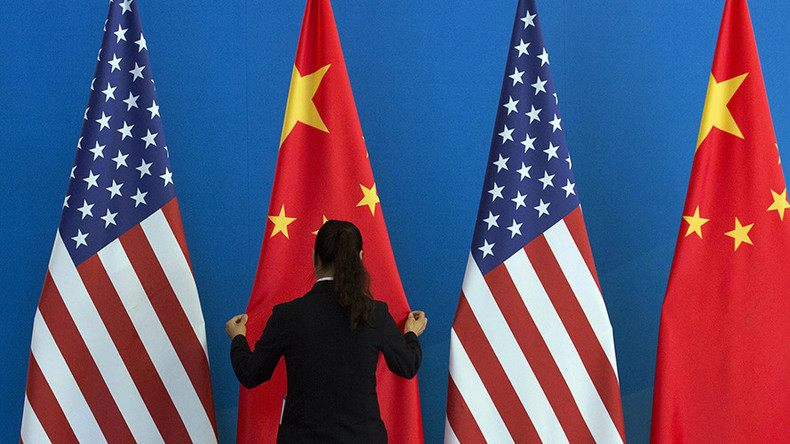 Washington is "irresponsible" to have launched a formal probe into China's alleged theft of American intellectual property, Beijing says, calling the accusations "not objective," according to the Commerce Ministry's statement.
"China expresses strong dissatisfaction with the United States' unilateral protectionist action," Reuters cited a ministry spokesman as saying on Monday. The spokesman added that America's "disregard of World Trade Organization rules and use of domestic law to initiate a trade investigation against China is irresponsible, and its criticism of China is not objective."
On Friday, the US chief trade negotiator, Robert Lighthizer, announced a formal probe into allegations that China was forcing foreign companies to transfer their technology to gain access to the Chinese market, after President Donald Trump ordered his trade representative to consider whether an inquiry was needed.Trump called it "one big move," and the investigation will look into alleged Chinese intellectual property theft estimated by US officials to cost as much as $600 million.
"We urge the US side to respect the facts, ... respect multilateral principles, and act prudently," Beijing's statement says, calling on Washington to work on economic cooperation and keep trade relations on a "healthy track." It also said China will be keeping a close eye on the investigation and will take all appropriate measures to defend its rights and interests.
Although China repeatedly denied that such practices exist, more than 20 percent of 100 American companies which took part in a US-China Business Council survey said they were asked to hand over technologies within the past three years in exchange for market access.
With the investigation predicted to last as much as a year, it marks Trump's first trade action against "unfair" Chinese practices, which supposedly include yuan devaluation and steel dumping in addition to intellectual property theft.
The probe has been launched under Section 301 of the US Trade Act, which allows the American president to unilaterally impose tariffs and trade sanctions on foreign countries engaged in unfair trade practices.
In 2016, US-China trade stood at more than $648 billion, making China the US's largest trading partner.
You can share this story on social media: