Dollhouse, smoking cigars & Russian designers: Zakharova gives rare glossy mag interview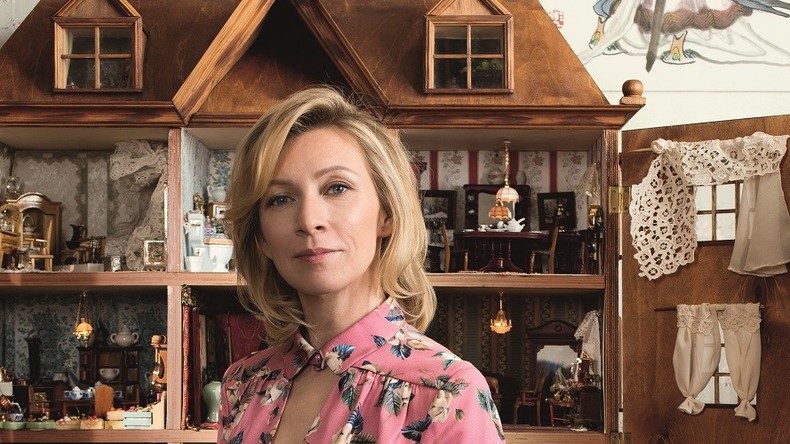 Russia's foreign ministry spokeswoman has opened up about smoking a cigar once a year to relieve stress, buying miniature furniture for her dollhouse on foreign trips and wearing only Russian labels in a rare glossy magazine interview.
Maria Zakharova was assigned as Russia's foreign ministry spokeswoman on August 10, 2015. She quickly established herself as the voice and face of Moscow's diplomacy while impressing on the international stage.
But in an interview with Tatler magazine, she revealed her softer side, sharing details unknown to the public.
Zakharova showed off her doll house. She has been fascinated with the idea of it since childhood, when she saw pictures of a famous 19th century miniature copy of a nobleman's house. She was only able to afford her own dollhouse after graduating from university.
She paid carpenters $200 to implement her design ideas and build her dream structure.
"My doll house is an opportunity to create my own world. If I could enlarge everything here a hundred times – it would've become a huge mansion and it would've felt nice too," Zakharova said.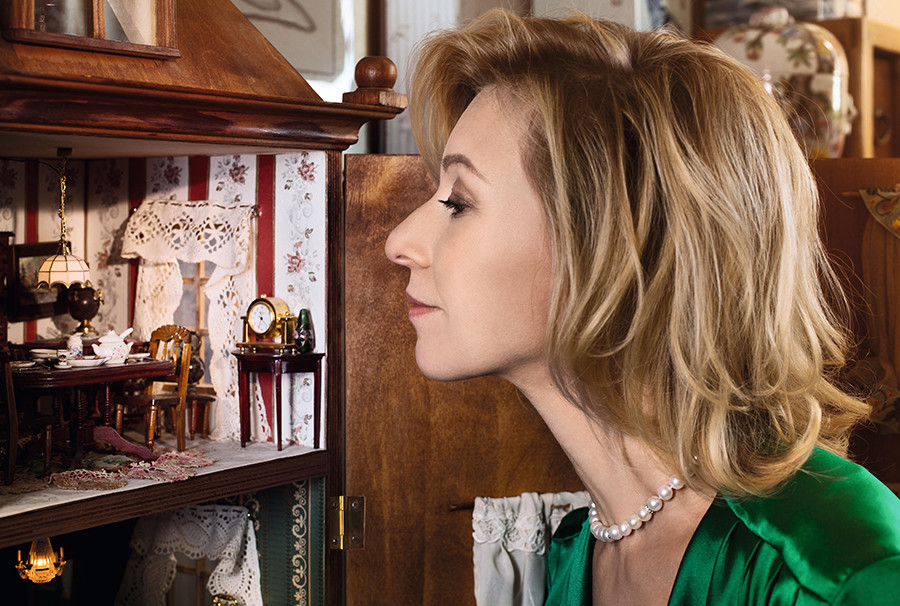 She's been purchasing miniature furniture and other items during her numerous foreign and domestic trips. A porcelain bathtub from England, a Canadian armchair, Japanese dinnerware, furniture made of horn from Cuba and miniature books from Russia's St Petersburg are among the items decorating Zakharova's dollhouse.
"I recall how in Beirut, the Russian delegation, headed by Sergey Lavrov, was accepted by Prime Minister (Rafic) Hariri – he was assassinated a month after our visit (in 2005). Hariri himself accompanied us through the Lebanese streets, showed us cafes and shops. In one of those shops I saw a set of tiny metal furniture. I bought it on the go and ran on," Zakharova said.
Read more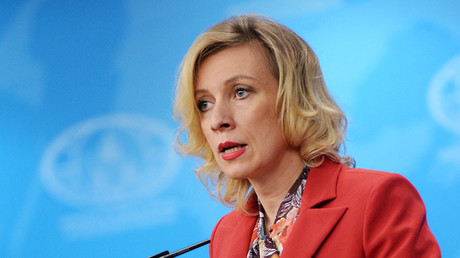 The spirited diplomat says her affection with the dollhouse has nothing to do with escapism.
"One person told me: 'You are fleeing reality in your little world.' Far from it! I think I've proven with my life that I'm not afraid of open spaces. It's just that creativity gives one a chance to improve life with own hands," she said.
Her role as Russia's foreign ministry spokeswoman is naturally very stressful. To counter the effects, Zakharova confessed to Tatler that she allows herself to smoke a good cigar to calm her nerves, but not often and not more than once a year.
"Cigars are really relaxing. And alcohol has never been my story – neither in the university, nor afterwards. I can have a glass of champagne and that's it," she said.
As someone with a positive approach to life, she doesn't need any substances to lift her spirits, the foreign ministry spokeswoman emphasized. "Pleasant people, nice atmosphere is quite enough for me to feel a happy person," she said.
Zakharova also opened up about her losing around 20 kilograms two years ago, saying "once I looked at myself on the TV and realized it can't go on like this."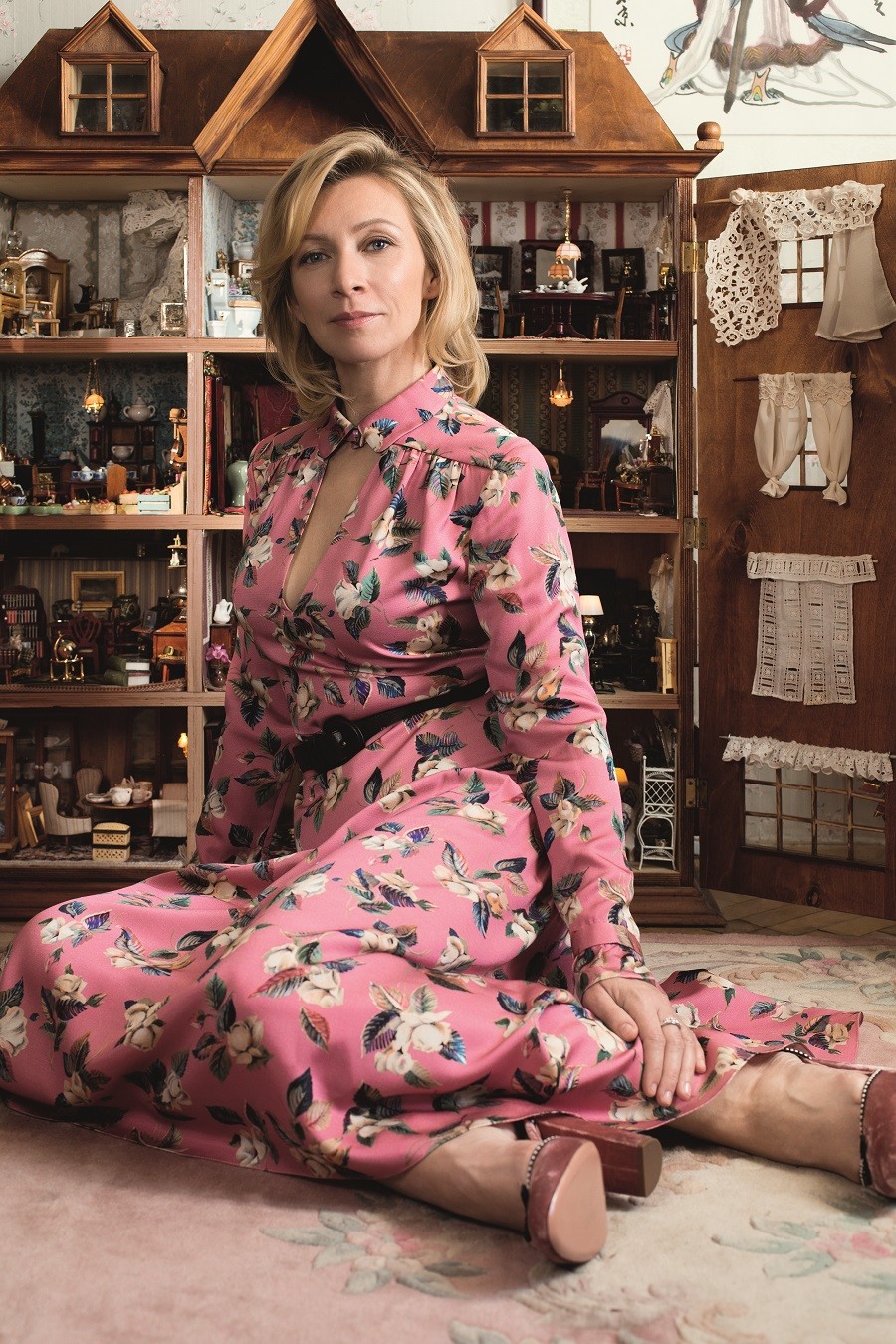 However, maintaining a diet turned out to be a tricky task with numerous diplomatic dinners to negotiate.
"When it was possible I explained the situation. When there was no such opportunity, I imitated that I'm eating and it was very artistic," she said.
Zakharova insisted the magazine bring only clothes by Russian designers for the photoshoot. She said that she's not banned from foreign brands and opting for domestic designers was her own decision.
She said that she likes dresses from brands like Christian Dior, but added that, for her, they are "from another financial echelon…. I treat them like an art."
Zakharova said she often receives clothes as gifts from top designers. The "problem is how to politely turn them down," she says. "It's important to be able to refuse without offending the giver. Yes, I have to spend a lot of time to send all this back. I am an official, who by law has no right to accept gifts," the diplomat said.