Russian medieval history may 'influence' new book – Game of Thrones author George RR Martin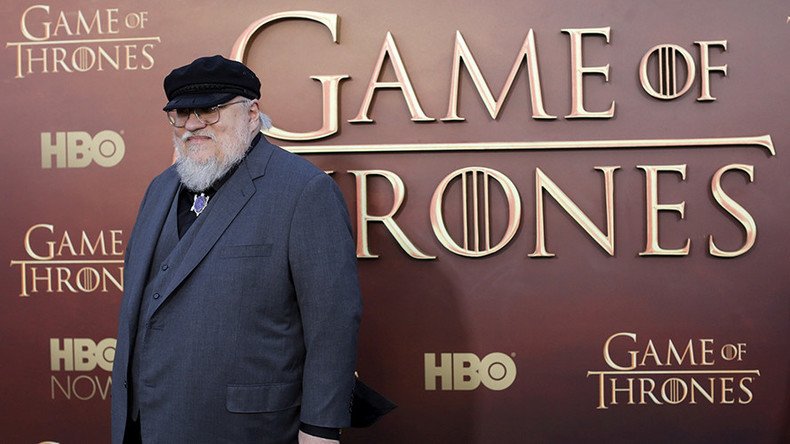 Russian medieval history may have events to influence a new book, the author of the novel series, 'A Song of Ice and Fire,' which inspired the top-rated 'Game of Thrones' TV series has said during a visit to St. Petersburg.
"Unfortunately, I only read in English so there are not a lot of good detailed histories of Medieval Russia available in English for me to steal from. So if I find some I would be glad to let myself be influenced," the writer said at a news conference Wednesday.
He added the books do not have references to Russia, despite Dothraki being a generalized character of the Asian nations, including the Mongols, who invaded Russia in the 13th century.
Martin arrived in Russia for an upcoming conference on sci-fi and fantasy authors due to start Friday.
Speaking on the leaks of some unaired episodes of the 7th season of the 'Game of Thrones' series, Martin said he is not really bothered by the issue, but rather amused, since the books spoiled the plot long ago.
"It's sort of amusing that people would be in big panic about these scripts being leaked before show's come out, considering that the first entire five seasons my books were out before the shows were out. Anyone could read my novels and find out what was going to happen in the season to follow," he said. He believes that knowing what is going to happen cannot spoil a book or even a film if it is a masterpiece.
"I can enjoy rereading [Russian author Lev Tolstoy's novel] 'War and Peace' even knowing the Napoleon lost," Martin joked.
READ MORE: Game of Thrones hackers demand 'millions'
The same day Martin was speaking to reporters, a new 'leak' emerged. A yet unaired episode was accidentally available on the HBO Nordic and HBO España platforms for a while, but was enough to make the episode spread ahead of time, the Guardian reports.
Surprisingly, 'Game of Thrones' itself is a huge spoiler, as some series would go ahead of the books. "There have been spoilers because the series are ahead of the books. Would I rather it did not happen? Yes," the writer admitted.
"But that is my own fault. In some sense, the fans of the TV series have been saying for years that my books have spoiled the series. Everybody who has read my books knew everything that was coming for five years, so now the shoe is on the other foot," Martin said.
Giving a spoiler of his own, Martin revealed that HBO will not run a show based on his 'Tales of Dunk and Egg' book series after 'Game of Thrones.'
"HBO is going to have another show after Game of Thrones ends set in the world of Westeros," he said, adding that the company did not show interest in his proposal for the new show.
The latest season of the popular TV series made HBO the victim of various hack attacks and unintended leaks. Four people suspected in leaking 'Game of Thrones' episode two days before its scheduled August 7 release, have recently been arrested in India.
You can share this story on social media: