Trump 'sinking to level of a N. Korean dictator,' German chancellor-hopeful Schulz says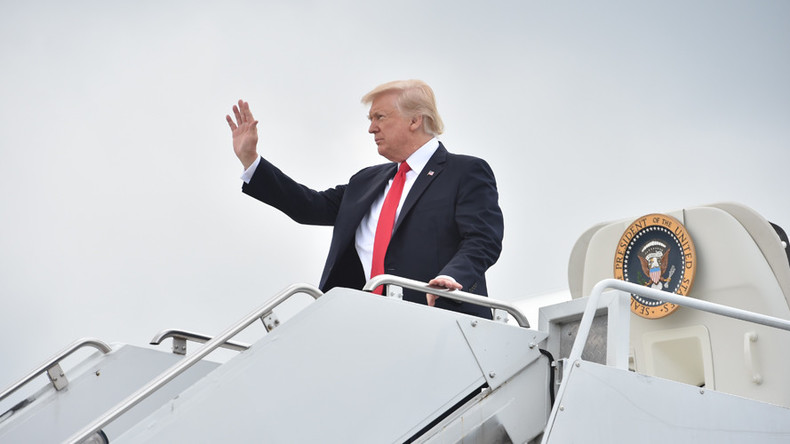 The German Social Democrats' candidate for chancellor, Martin Schulz, has called US President Donald Trump "an irresponsible man," saying he is "sinking to the level of a North Korean dictator."
In an interview with German broadcaster ZDF, the leader of the left-leaning Social Democratic Party (SPD) referred to Trump as "this irresponsible man in the White House."
Read more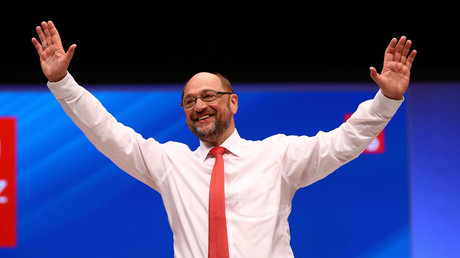 The candidate for the leadership said he wouldn't attack German Chancellor Angela Merkel over her reaction to the ongoing dispute between the US and North Korea.
"There are situations when people must be united," Schulz, a former longtime president of the European Parliament, noted.
On Friday, Merkel said there was no military solution to the North Korea issue, adding that "an escalation of the rhetoric is the wrong answer."
"I don't see a military solution to this conflict," Merkel told reporters in Berlin, Reuters reported. "I see the need for enduring work at the UN Security Council ... as well as tight cooperation between the countries involved, especially the US and China."
"Germany will be intensively involved in any non-military solutions," Merkel said. "But an escalation of the rhetoric is the wrong answer."
The war of words between Pyongyang and Washington has escalated since Trump took office. He has repeatedly stated that the White House has run out of patience with North Korean leader Kim Jong-un.
Amid the recent spike in tensions, last week Trump threatened North Korea with "fire and fury like the world has never seen," later adding that the threat wasn't tough enough. Trump's statement came shortly after the United Nations Security Council (UNSC) unanimously voted to impose a new round of sanctions on Pyongyang in response to its latest ballistic missile tests.
Read more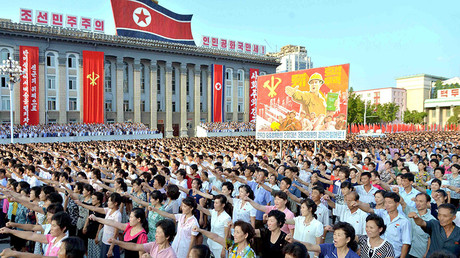 In a separate interview with the RTL channel, Schulz said: "What worries me is that an American president ... is going down to the level of a North Korean dictator," as cited by Zeit.
Schulz warned earlier this month that Trump poses a risk both to his own country and the rest of the world.
"It was obvious for me that the solemn atmosphere of the White House would not civilize Trump," Schulz told the German Der Spiegel weekly, adding that the US president had exceeded his worst expectations.
He also slammed what he described as Trump's "ruthless nepotism," which, he said, is manifested in the US president's habit of "putting his family above the law."
The leader of the SPD party also accused the Republican leader of oversimplifying complex political issues.
"I really believe that reducing politics to a tweet is dangerous for a US president," Schulz told Der Spiegel, adding that "Trump is a risk for his land and the whole world."
With the parliamentary elections scheduled for September 24, Merkel's Christian Democratic Union (CDU) party still leads in the polls, offering her a chance to be re-elected for a fourth term.
An Emnid opinion poll for Sunday's Bild am Sonntag newspaper put support for Schulz's SPD at 24 percent, with Merkel's conservative bloc enjoying 38 percent.